Cary Medical Center Receives Grant to Increase Lung Cancer Screenings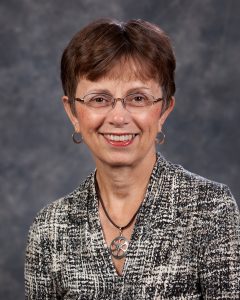 The American Lung Association released its annual State of Lung Cancer Report earlier this week. The report finds that Maine has one of the highest rates of new cases of lung cancer in the country. Screening for lung cancer with annual low-dose CT scans among those at high risk can reduce the lung cancer death rate up to 20% by detecting tumors at early stages when they are more likely to be treatable.
Thanks to grant funding received from Maine Cancer Foundation, Cary Medical Center's Screen Aroostook for Lung Cancer initiative will be working to increase the number of low-dose CT screenings among individuals who are considered high-risk for developing lung cancer. It is expected that by the end of 2021 350 high-risk patients will have been screened using the low-dose CT scans at Cary Medical Center this year. The goal is to increase that number through education and awareness efforts. Nancy Holmquist, who will direct the Low Dose Lung Cancer Screening program talked about the importance of increased awareness.
"We are hoping to increase the number of screenings through education and awareness efforts", said Holmquist who also directs the hospital's Siruno Stroke Prevention Program.  "It is normal for everyone to have nodules in the lungs, but that does not mean they are pre-cancerous or cancerous. I believe in the power of knowing; for people who smoke or have smoked in the past, this screening is imperative in the event the nodules could signal a problem.  It can be very scary for people. Having good information about the screening, and having a navigator to support them through the process can help reduce some of the hesitations people may have about getting screened."
Medical Director of Radiology at Cary, Dr. Shawn Laferriere, DO said that screening for lung cancer is crucial for improving outcomes. "Lung cancer is often found when it's in the later stages and more difficult to treat. Early detection provides the opportunity for treatments that improve the chance of survival. If no abnormal results are found, those first scans act as a baseline for the person to have in their records. For individuals who are still smoking, going back annually to monitor for changes is important," said Dr. Laferriere.
In addition to the screening efforts, the Screen Aroostook for Lung Cancer program is working to develop processes to improve patient experience and provide a patient-centered continuum of care. This collaborative effort will provide a coordinated process for screening, follow up and treatment when appropriate. Individuals who may want to have a low-dose CT to screen for lung cancer should start by talking with their primary care provider.