JCF Purchases New Outpatient Rehab Equipment for VB Health Center
The Jefferson Cary Foundation, (JCF), a non profit organization raising funds to improve health care services in Aroostook County, recently provided a $6,000 donation to the Cary Medical Center Outpatient Rehabilitation Services Department to purchase a new treadmill for the Pines Health Services St. John Valley Health Center clinic. The new treadmill provides patients in the St. John Valley with access to new cardiovascular workout equipment and enhances vital rehabilitative therapy services in the community, eliminating travel to Caribou for patients needing those services.
   Thanks to generous donor support, the Foundation has been able to fund many special projects at the hospital and Pines Health Services since it was organized in 1999.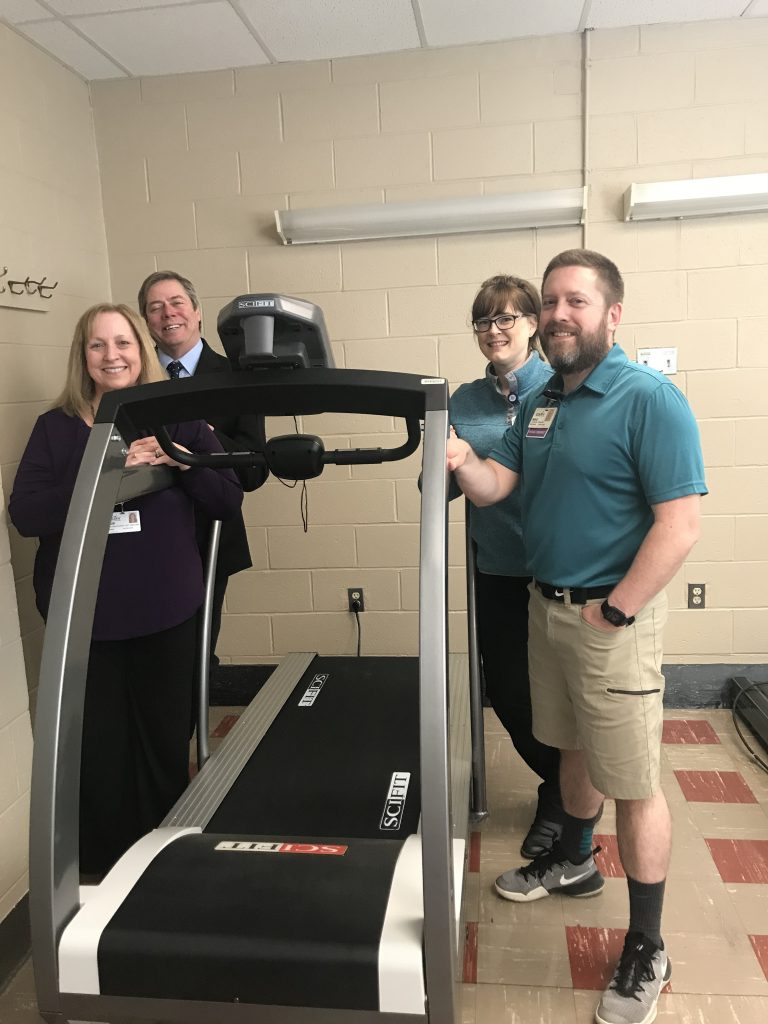 With the new equipment at the Van Buren Clinic are (l-r), Tamra Kilcollins, JCF Executive Director;  Peter Doebener, JCF Board Chairman; Christine Helstrom, MSOTR/L, Cary Primary Charge of Rehab. Services, and Mike Hartford, PT, Cary Physical Therapist. Mike currently provides physical therapy services Monday – Friday at the St. John Valley Health Center clinic.