We are proud to partner with the American Red Cross of Northern New England to help bring Red Cross Blood Drives to our local communities. We have two more scheduled for 2020 in Caribou. You can easily schedule an appointment to donate by visiting redcrossblood.org.
Caribou Inn and Convention Center: 

19 Main St – 

Caribou, ME 04736 – 

12/17/2020

|

12:00 PM – 06:00 PM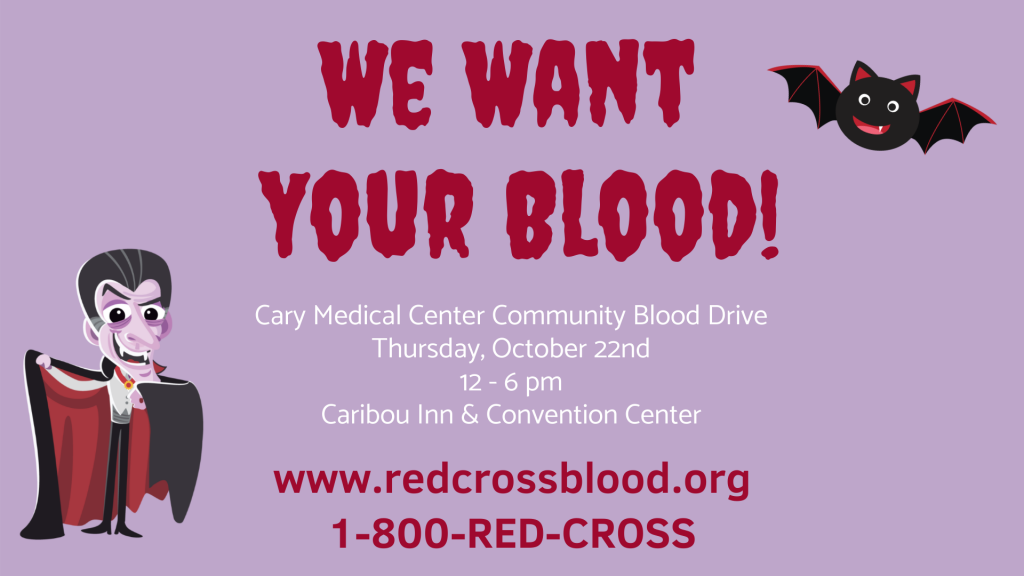 Be sure to visit the American Red Cross on the web and LIKE/follow them on Facebook to stay up-to-date on upcoming events, learning opportunities and other ways you can help.
WEBSITE LINK – FACEBOOK LINK – WEBSITE LINK (NEW ENGLAND)