October 21: CARY – Women's Imaging Center
Have you postponed your routine mammogram due to the COVID-19 pandemic?
It's time to reschedule by calling
Cary Medical Center
's Women's Imaging Center at 207.498.1201!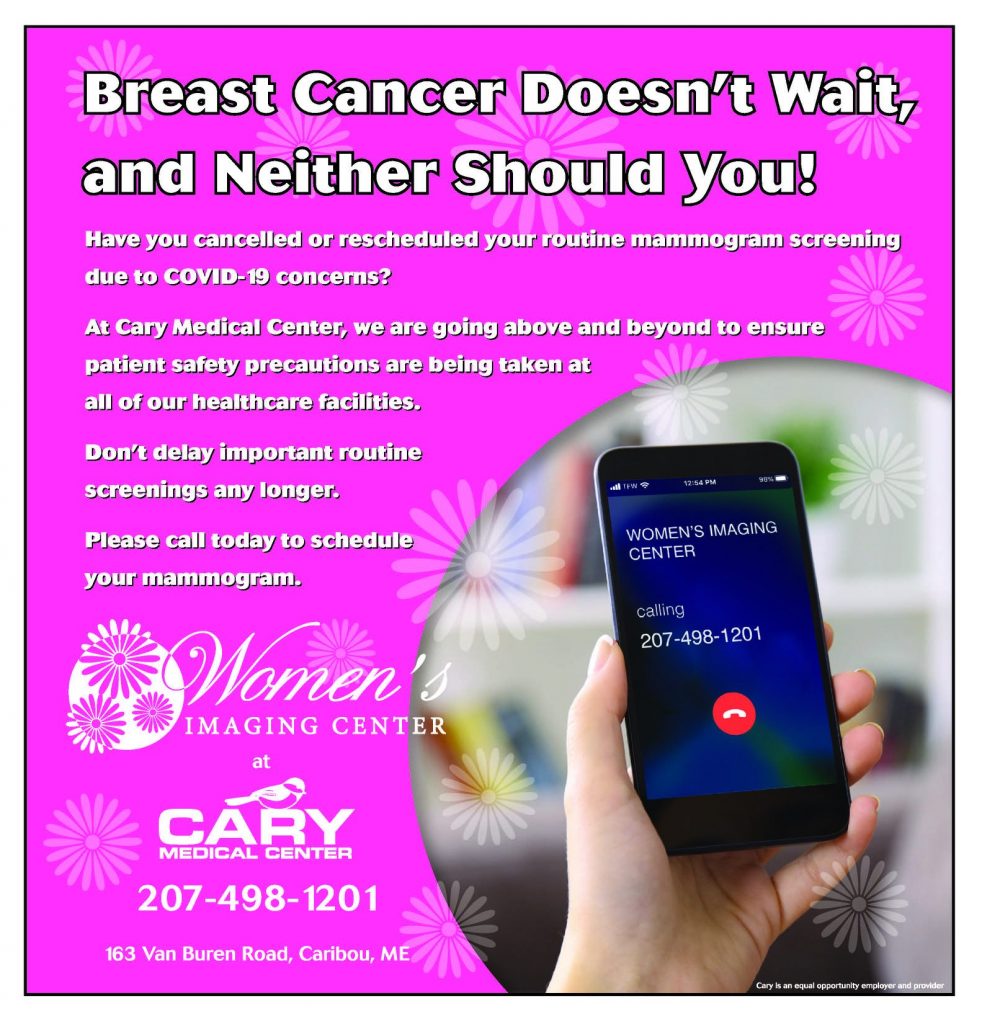 Pink Aroostook Program Director, Bethany Zell, recently talked about how you can "Think BEYOND Pink" when it comes to breast cancer. This includes knowing your own personal risk for breast cancer, finding ways to reduce that risk and knowing what's normal for you so that you will know when things are different and be able to see your provider before too much time has passed. Watch the informative video which highlights a few practical ways you can help those living with and at risk for breast cancer beyond buying a pink ribbon product.