WAY TO WELLNESS #10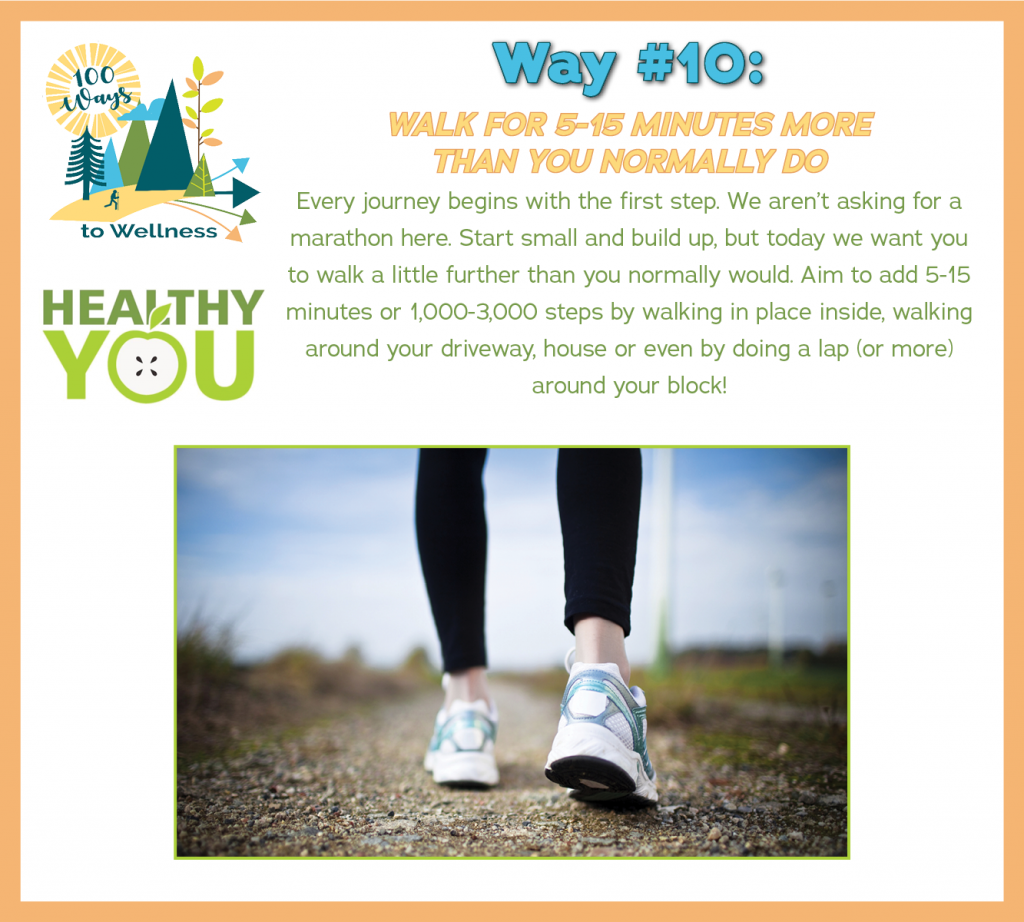 The American College of Sports Medicine recommends 10,000 steps per day, or 150 minutes of activity per week. This can be done in long sessions or even bouts of 10 minutes at a time. Fortunately, there are lots of ways to add in a few extra steps during the day that make reaching your goal easier. Start small and gradually build on – being intentional about walking 5-15 minutes more than you normally do on a given day. Remember that walking, even if it's only for 5 minutes, is better than doing nothing. Friendly competition can also make exercise more fun and help increase motivation. Challenge some family or friends to see who can get the most steps in one week.
Here are a few other tips on how to add a couple more steps into your day:
Use your lunch break for a short walk, even for just 10 minutes.
While watching TV, use commercial breaks to walk in place.
Take the stairs when you can.
Park farther from the entrances of stores, and once you get inside, make a lap of the perimeter before going shopping.
Try to make it a habit to stand up and make a lap around the floor once an hour or so to break up time spent sitting.