WAY TO WELLNESS #12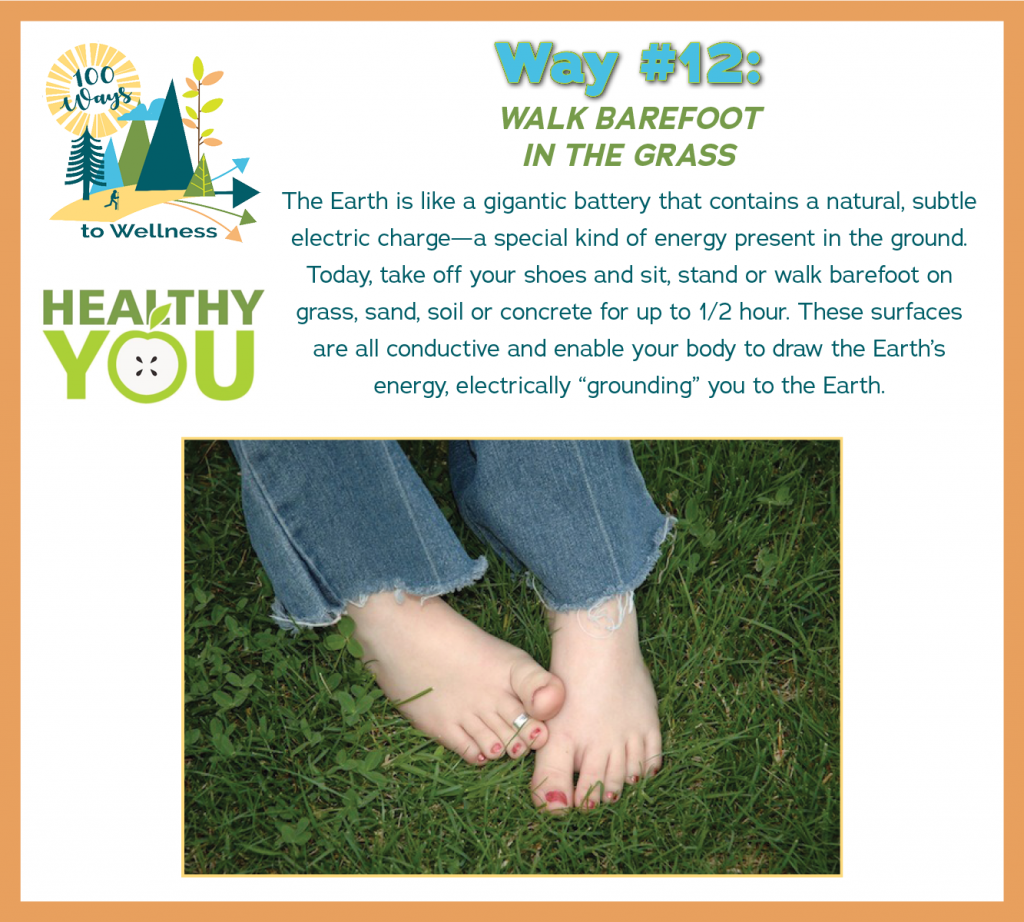 The Earth is like a gigantic battery that contains a natural, subtle electric charge—a special kind of energy present in the ground. For safety and stability, most everything in the electrical world is connected to it, whether it is an electric power plant or your refrigerator. That's what the term "grounded" means.
Being grounded also applies to people. When you are electrically grounded, you feel:
Centered

Solid

Strong

Balanced

Less tense

Less stressed
While the research on grounding is relatively new, the practice is timeless. Past societies went barefoot or wore leather footwear made from hides that allowed the energy from the Earth to rise up into their bodies. They were grounded.
In modern times, we rarely go barefoot outside or wear natural leather shoes that allow you to absorb the ground's energy. For many decades, people have increasingly been wearing rubber and plastic-soled shoes that act as a barrier to the Earth's energy, insulating them from electrical contact with the Earth. People also generally don't sleep on the ground anymore, as many cultures have done throughout history. They live and work above the ground, even far above the ground in high-rises.
The good news is, you can reconnect. Weather and schedule permitting, go barefoot for a half-hour or so outside and see what a difference that makes on your pain or stress level. Sit, stand, or walk on soil, grass, sand, or concrete. These are all conductive surfaces from which your body can draw the Earth's energy. Wood, asphalt, and vinyl are not conductive.