WAY TO WELLNESS #18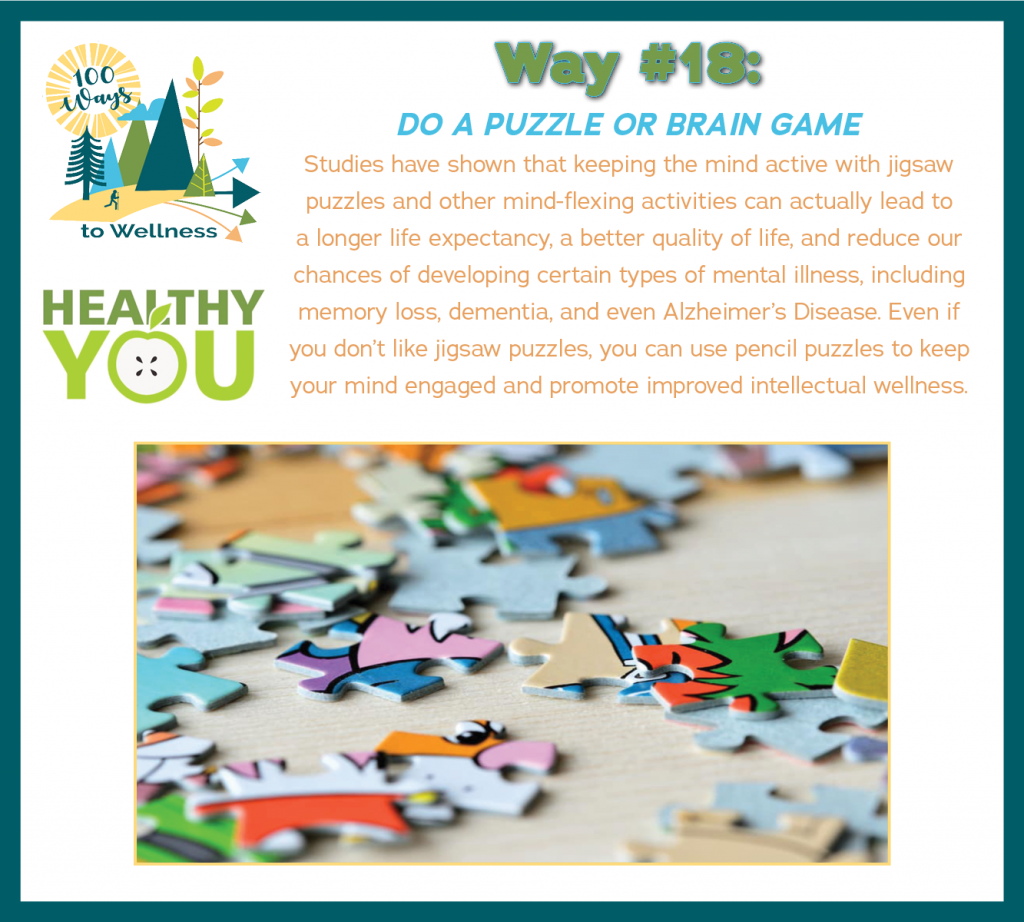 A number of articles on the subject suggest that puzzles provide various health & wellness benefits including:
Enhancing visual perception
Honing coordination
Improving memory
Developing critical thinking
Increasing dopamine production in the brain
Heightening creativity
Stimulating the whole brain
So what are you waiting for? Get playing! There are even apps out there with brain games and digital puzzles that are free to download and use. A few of our favorites include Elevate, Lumosity & Puzzle Page.