WAY TO WELLNESS #31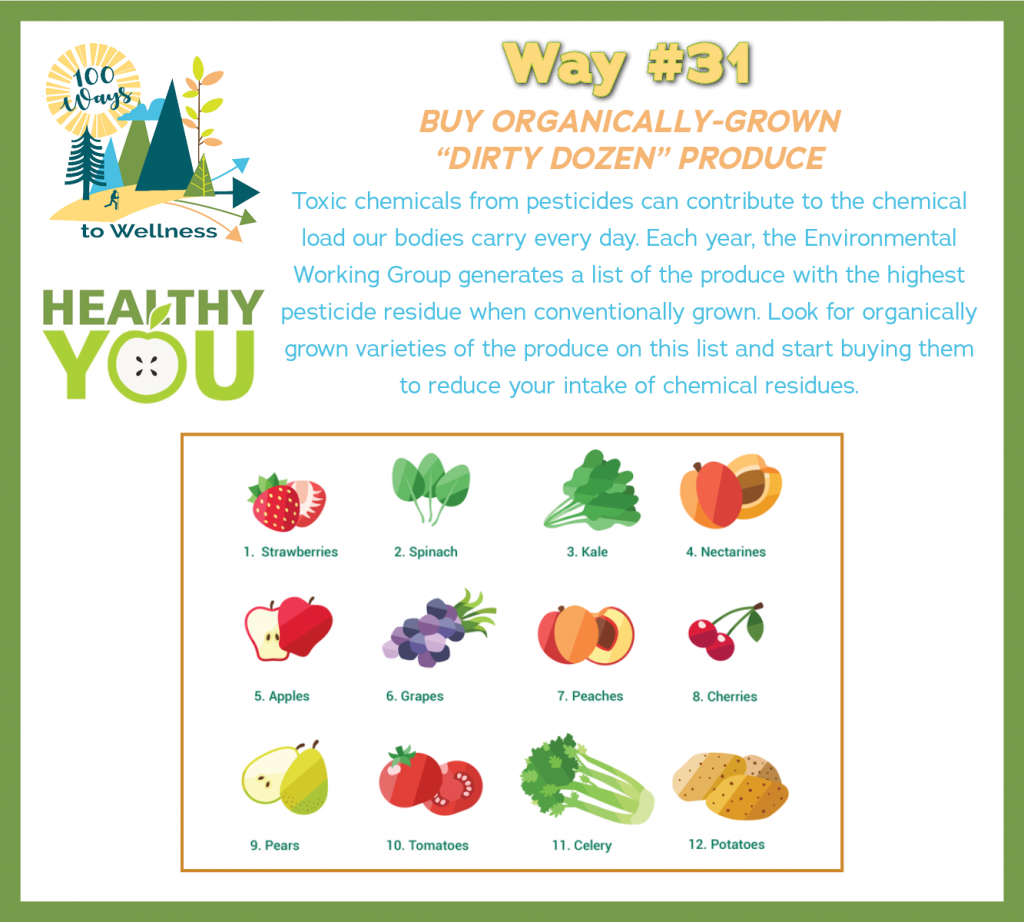 Food gives us energy, sustains us, keeps us alive. It's a basic need like clean water and air. The food we eat shouldn't contain chemicals that can make us sick.
Unfortunately, like water and air, our food has not escaped toxic chemicals. Toxic chemicals are allowed in our food without our knowledge, contributing to the chemical load our bodies carry every day.
From hormone-disrupting phthalates in dairy products, to cancer-causing toxic flame retardants in meat, to cancer-causing perfluorinated chemicals in microwave popcorn, the foods we eat can contain hidden harmful chemicals.
Some of these chemicals enter the food through processing or leach into food from food packaging. Some may enter the food supply because of soil, air, or water contamination. We are already exposed to many of these same toxic chemicals due to their use in consumer products.
Very few laws restrict toxic chemicals in food, food processing equipment, or food packaging. Since rinsing conventional produce does not wash away all pesticide residue, eating organically grown foods is one way to reduce your exposure to pesticides. In addition, avoiding conventional insect and weed killers in and around your home will reduce your exposure.
If you are concerned about your grocery budget and not being able too afford organic varieties of every food you consume, start with the dirty dozen list. Those 12 items have the highest pesticide content. View the full list here: https://www.ewg.org/foodnews/dirty-dozen.php