WAY TO WELLNESS #47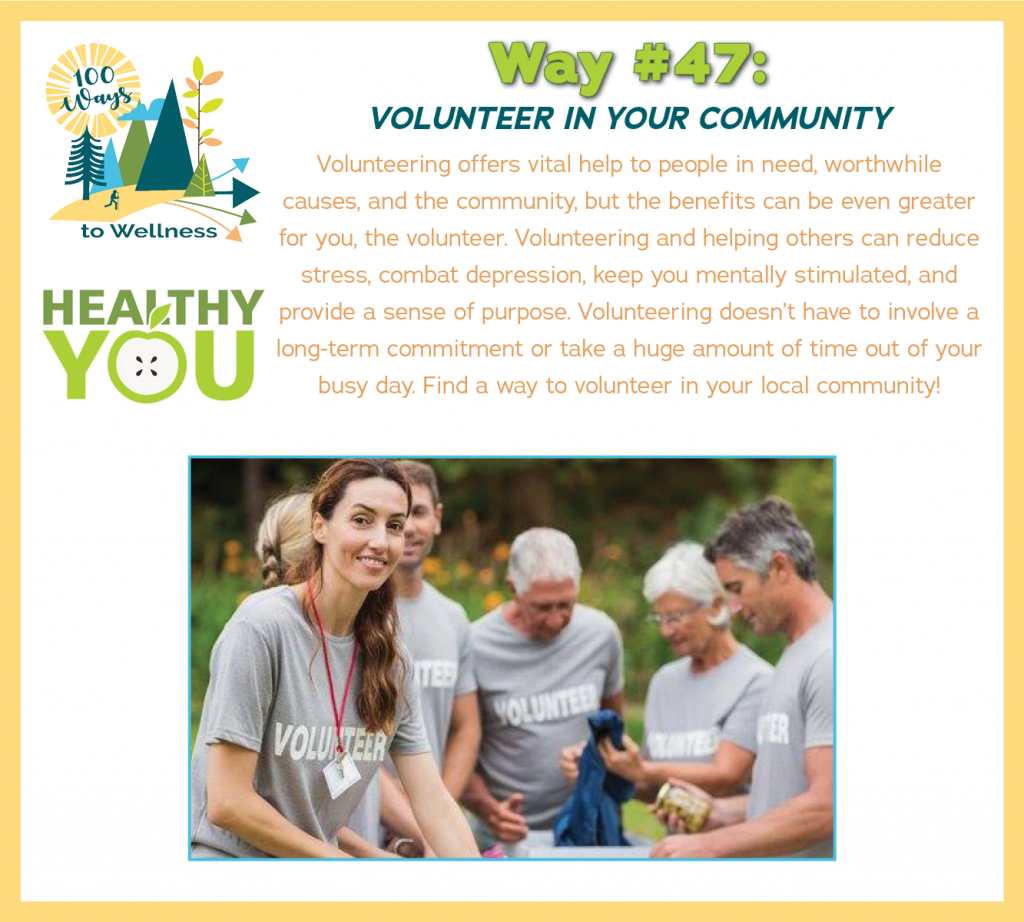 With busy lives, it can be hard to find time to volunteer. However, the benefits of volunteering and giving to others – even in simple ways – can also help protect your mental and physical health.
The key is to find a position that you would enjoy and are capable of doing. It's also important to make sure that your commitment matches the organization's needs.
With physical distancing practices in play, it may be a little more challenging to find volunteer opportunities right now, but the needs are no less great than in normal times. The pandemic has even created new opportunities for volunteerism as groups around the world are working in new ways to meet the needs created by COVID-19
POSSIBLE VOLUNTEER NEEDS IN YOUR LOCAL COMMUNITY:
Mask making – contact your local hospital, municipal office, or community organization to see if they need homemade masks or some other precautionary materials that you may have the skills to help provide.

Libraries or senior centers – as these centers reopen they may have a need for additional volunteers to assist with safety precautions and screening.

Service organizations such as Lions Clubs or Rotary Clubs – these types of groups may already be aware of local needs and be plugged into recurring projects in your local community.

Local animal shelters, rescue organizations, or wildlife centers – animals still need help…even during a pandemic.

Places of worship such as churches – with some of these places beginning to reopen, volunteers might be needed to provide additional cleaning and precautionary measures each week between services.

Meals on Wheels/Soup Kitchen programs – With many people out of work, food insecurity has become a rising problem that may provide additional food availability/delivery opportunities.