WAY TO WELLNESS #68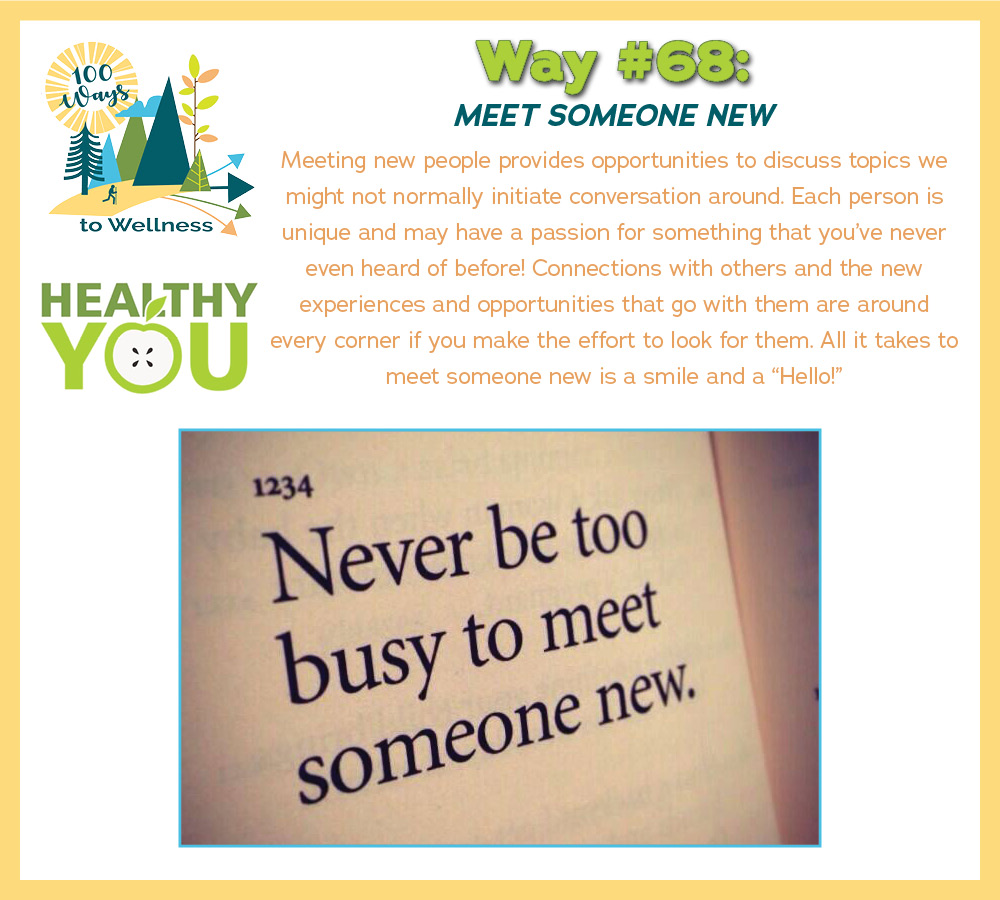 There are an estimated 328,915,700 people living in the United States. There is no way that we can know all of them, but we limit our social health & wellness opportunities by sticking TOO closely to our inner circle of family or friends. 
Naturally, communities create commonalities – geographic, employment, neighborhood – that lead to a familiarity between people who have not met. We may find that we have acquaintances in common, frequently attend similar gatherings or utilize the same local amenities or resources. 
You should aim to meet at least a handful of people every week, but our challenge for today is to meet one person and try to talk long enough to find out three things about them. You never know what role that person may play in your life from that moment on or how your paths may cross again.