WAY TO WELLNESS #82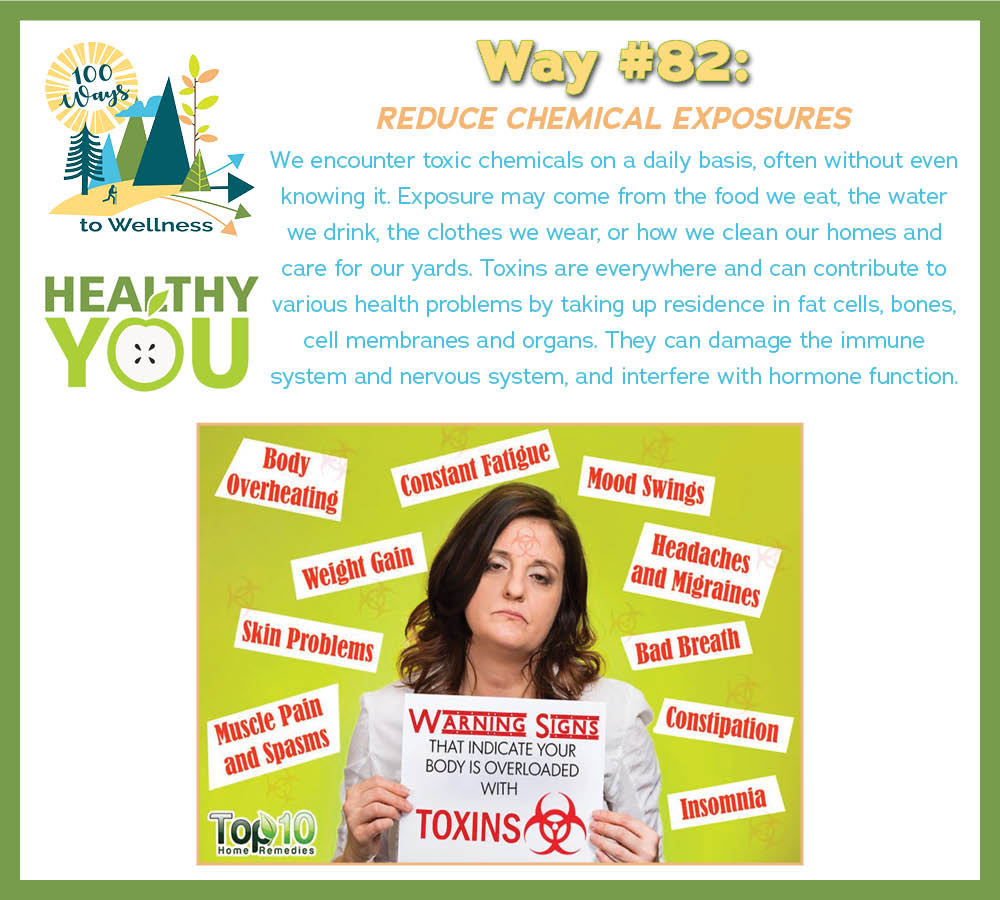 Chemicals in our food, personal care products and cleaning supplies can permanently damage the immune system and nervous system, and interfere with hormone function. The liver is the body's primary organ for detoxification. It takes toxic chemicals and breaks them down into less harmful substances that are then excreted from the body. If our toxic load is high, it can overwhelm the liver and inhibit the elimination of toxins that are built up in our body. The intestines, kidneys, lymphatic system, skin, and lungs are all key players in healthy elimination of toxins. It is important to become aware of common toxins in your environment, take steps to reduce your exposure to harmful substances, and improve your body's detoxification processes by increasing your body's natural defenses.
Take a look at the product labels for the products your commonly use for personal care and household cleaning. Seek more natural options with fewer chemicals and as you run out of a product, replace it with a less toxic variety.
The Environmental Working Group has a great website featuring a comprehensive database of personal care products to help you find less toxic substitutions in multiple categories. www.ewg.org/skindeep/
There are also a lot of natural cleaning supplies available in stores and online today than even a decade ago, but you can also save money and reduce your chemical exposures by making your own natural cleaning products. Need some tips and recipes on how to get started? Visit https://www.womensvoices.org/avoid-toxic-chemi…/diy-recipes/ for several great cleaning basics.