WAY TO WELLNESS #89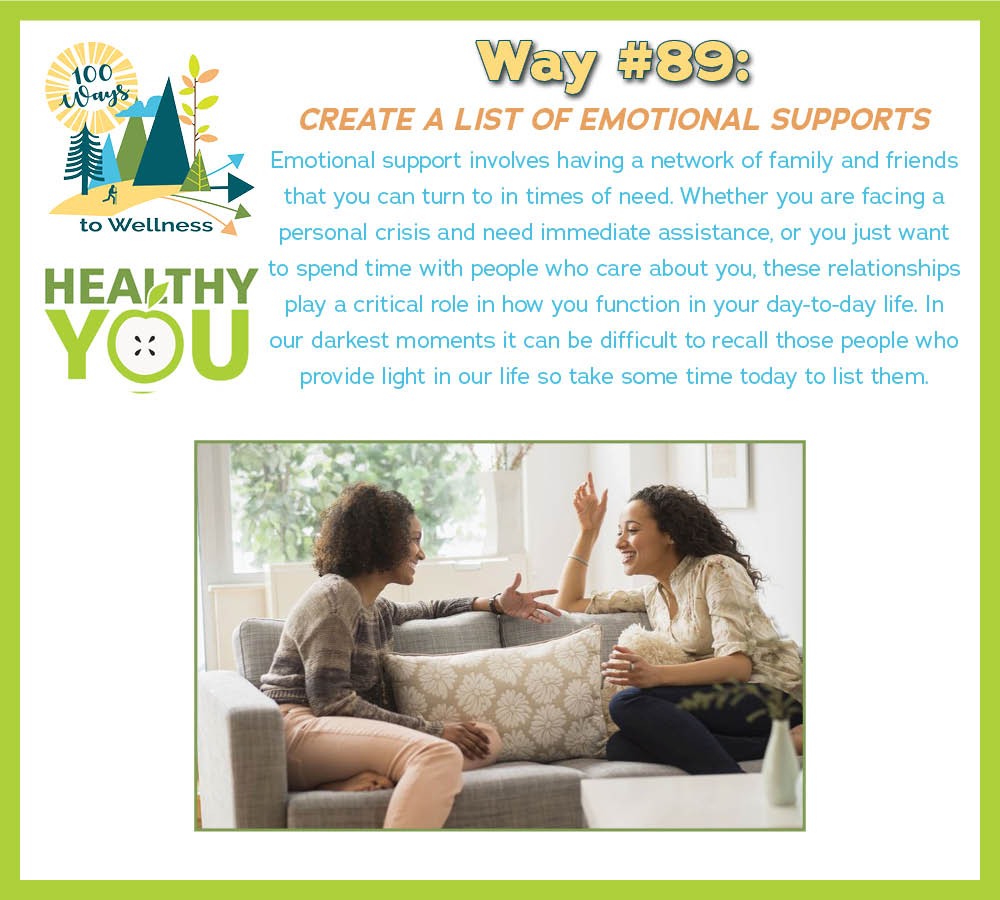 Psychologists and other mental health professionals often talk about the importance of having a strong social support network. When trying to reach our goals or deal with a crisis, experts frequently implore people to lean on their friends and family for support. Research has also demonstrated the link between social relationships and many different aspects of health and wellness. 
Lack of emotional support has been linked to depression and loneliness has been shown to increase the risk of depression, suicide, alcohol use, cardiovascular disease, and altered brain function. In one study of middle-aged men over a seven-year period, those with strong social and emotional support were less likely to die than those who lacked such relationships.
Today, take a few minutes to jot down a list of your emotional supporters. Don't wait until you are in crisis to try to recall them. Have it ready for those moments when you need them most.