WAY TO WELLNESS #93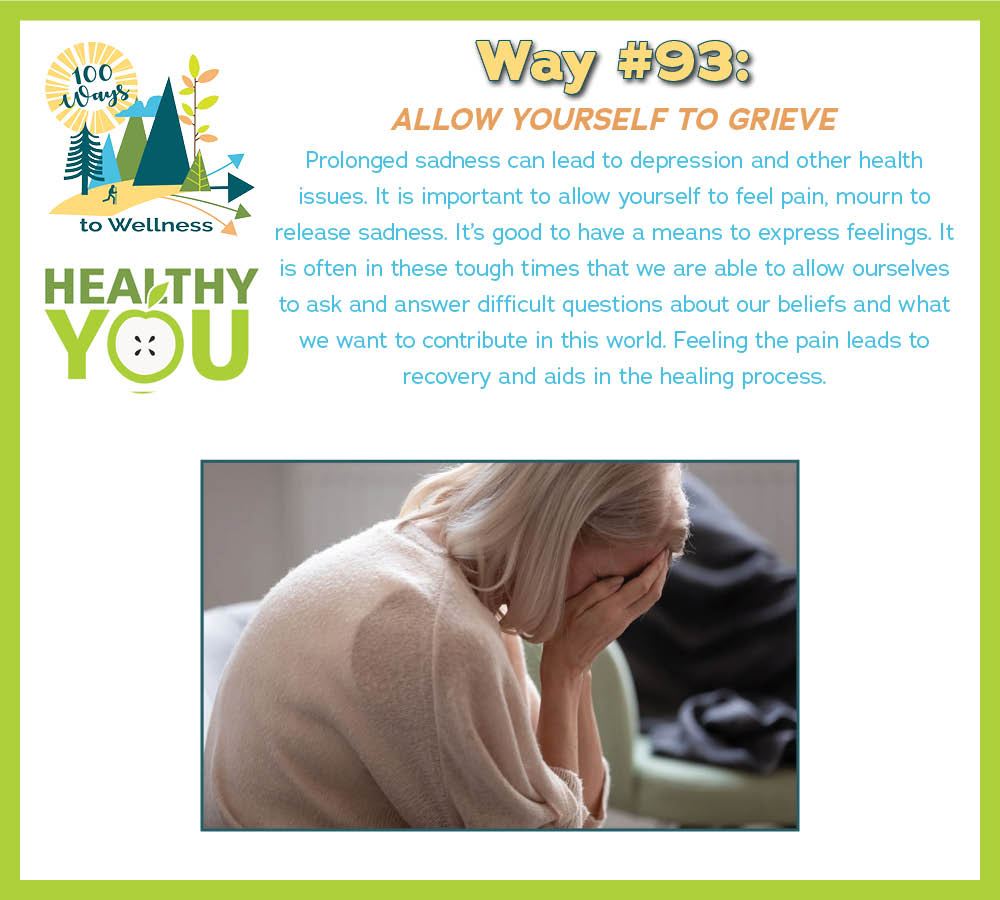 Grief is a normal and natural reaction to loss or change of any kind. It is not pathological and it is not a personality defect. While grieving the loss of a loved one is serious and life-shattering, there are many other major life events that can elicit a similar response from us and our emotions. Losing opportunities, losing our place in an important community or career — these are all things that can cause us to grieve in unexpected ways. Grief does not make us weak or less worthy for experiencing it and in these uncertain times, many of us might feel as though we are losing more than ever before.
Grief is one of the most intense and unpleasant emotions we ever experience in this life. It seeps right down into our souls and has the power to change us at our very core. Because these feelings are so strong, we often want to do something — anything — to dull or stop the pain. 
Learning how to deal with your grief means learning how to identify and understand it. Trust yourself and trust your emotions. Let your feelings out and give yourself the time you need to heal. Reach out and share your pain with someone that you trust and find distractions that can help shine a light on the beauty of the world around you once again. Eventually the pain will recede, but it takes time and an acceptance that is often painful in nature. Take responsibility for your healing and give yourself permission to mourn the things that once were. Your loss is real. Mourn it and then lead yourself back to the light.