WAY TO WELLNESS #99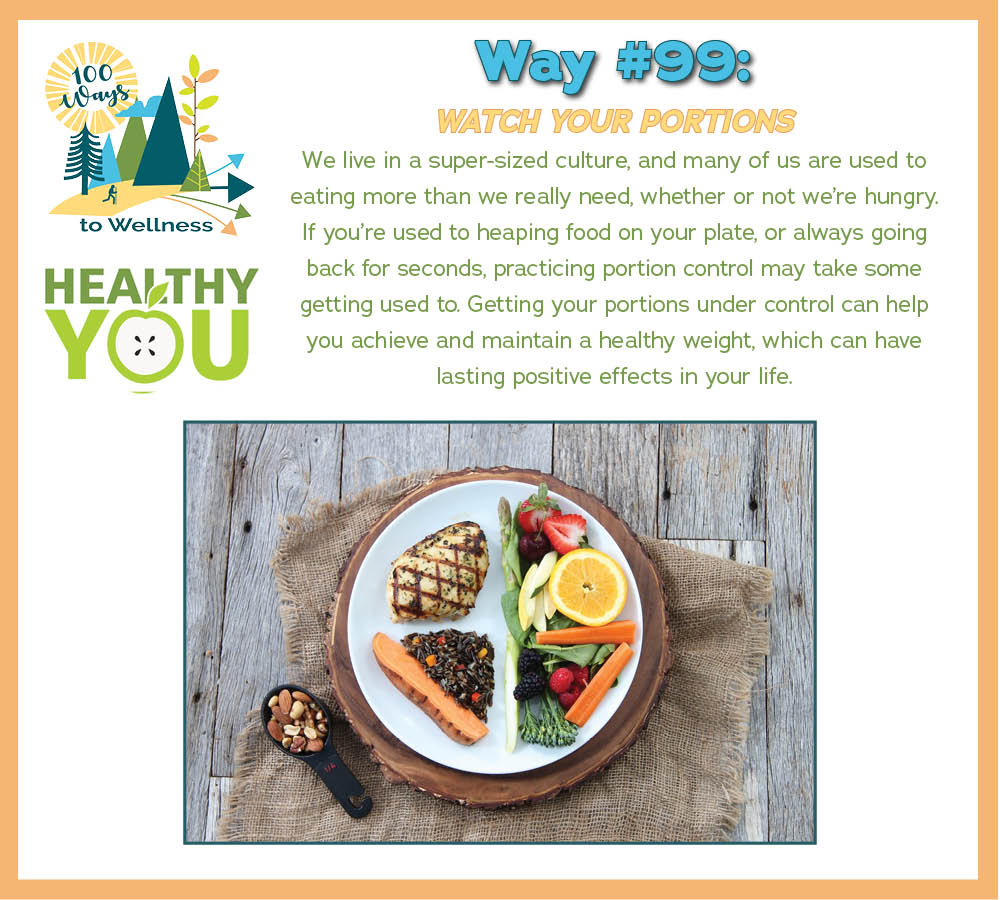 A SERVING is a specific measurement of food — such as a tablespoon or cup. Serving sizes — along with nutrition information — are commonly listed on food packages. A PORTION is completely up to you. It is the amount of food you choose to put on your plate. In dishing up food for meals and snacks, many of us take more than a single serving size, often without realizing. Multiple studies have shown that when provided larger plates and bowls and unlimited access to food, most people — no matter age or weight — will serve themselves more, and, as a result, consume more.
So, how do you begin to downsize your portions in an effort to maintain a healthy weight? Follow these steps to help put your portion sizes into perspective:
Use smaller plates and bowls — they leave less room for super-sizing your meals.
Avoid eating family-style, and instead, dish up individual plates with the appropriate serving sizes.
Pay attention to when you get full, and try not to eat past that point. 
Think before you ask for — or help yourself to — seconds.
When eating out, plan to take half of your food home, or split an entrée with your dining companion.
When snacking, take one serving size from the bag or box, and put the rest back on the shelf. Eating right out of the container will practically guarantee eating more than what you really want or need.