Over 200 Babies Born at Cary for 7th Consecutive Year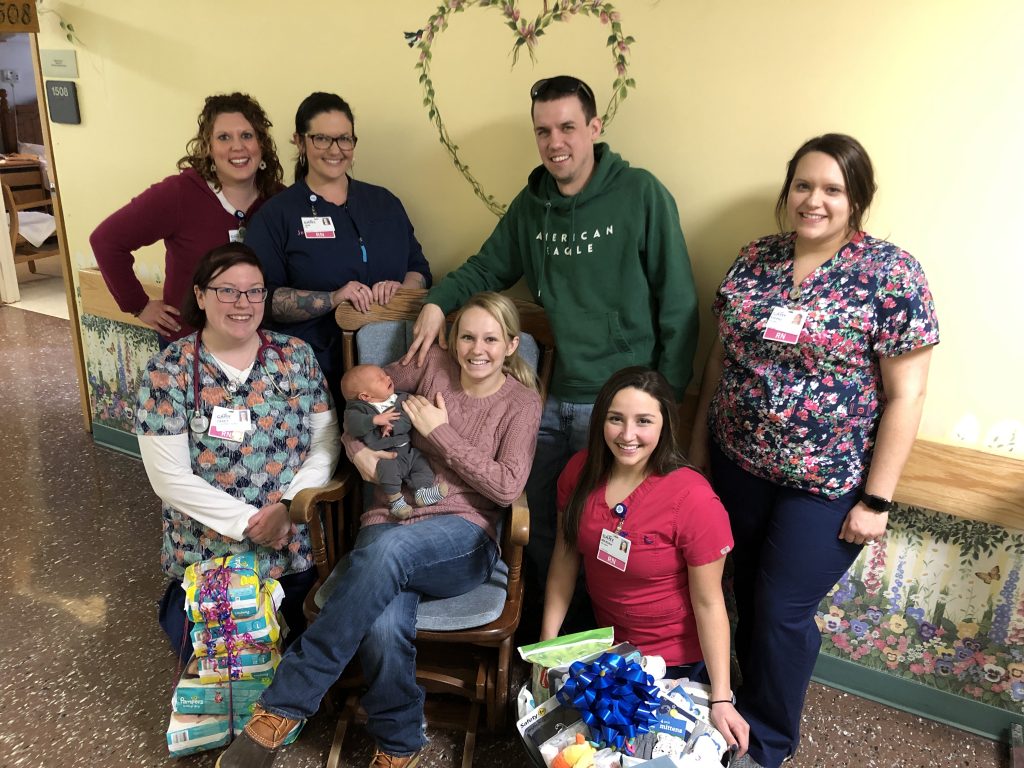 A Fort Kent family had an extra special reason to celebrate this holiday season with the birth of their new baby boy which represented the 200th delivery at Cary Medical Center for 2018.
Benjamin Calvin Thibodeau was born at 6:10 p.m., on Friday, December 28th, to Kelly and Kristine Thibodeau of Fort Kent. Benjamin weighed 7lbs, 6.6oz, 20 inches long and was delivered by Bonnie Bouchard, a Certified Nurse Midwife with Pines Health Services.
 "Cary is a family centered organization and we recognize that childbirth is a very special time in one's life. We have an exceptional partnership with Pines and this collaboration allows us to deliver seamless care between both organizations. We are absolutely thrilled and honored by families throughout the County who choose Cary and Pines as they grow their families", said Kris Doody, RN, Cary Medical Center & Pines Health Services CEO.
As the 200th baby born this year, Benjamin and his parents received some very special gifts from the Cary Medical Center team. Presenting Benjamin, Kristina and Kelly their gift basket are team members from Maternal/Child (back L-R), Jennifer Plante, RNC-OB, Primary Charge Nurse, Jen Godley, RN, Stephanie Graham, RN, (front L-R) Casey Harpine, RN, and Mariah Hebert, RN.