L'Acadie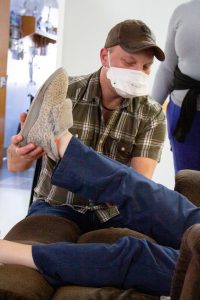 L'Acadie is a nine-bed intermediate care facility for adults with intellectual disabilities that is staffed 24/7 with nursing professionals. L'Acadie provides a comfortable, home-like environment with common spaces for socialization, a dining room, a full kitchen, and private bedrooms.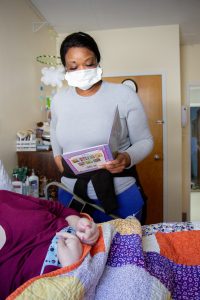 Every resident has a personalized care plan (PCP) developed with their planning team, including staff from L'Acadie. The PCP includes daily activities, nursing services, therapies, and other specialized services to help each resident meet their individualized goals and be as independent as possible. The plan supports every aspect of the resident's life, including communication skills, meal planning and preparation, spiritual enlightenment, personal hygiene, guardianship, education, behavioral skills, and relationship development. Health and wellness services and adaptive equipment are also included in the plans to ensure individuals have all the supports required to meet their goals. An individual's PCP team reviews the plan on a quarterly basis.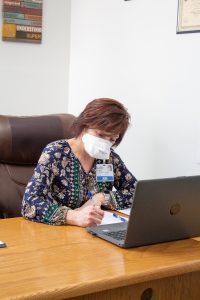 Residents engage in community activities with the support of staff. Many of them enjoy activities like eating out at restaurants, shopping, swimming at an indoor pool, Bingo, sporting events, festivals, parades, and fairs. Some residents choose to participate in community support programs provided by other agencies for part of their day to strengthen habilitation skills and receive vocational training.
L'Acadie is accredited by the Joint-Commission on Accreditation for Healthcare Organization (CAHO) the nation's leading standards-setting organization for healthcare safety and quality.