WAY TO WELLNESS #65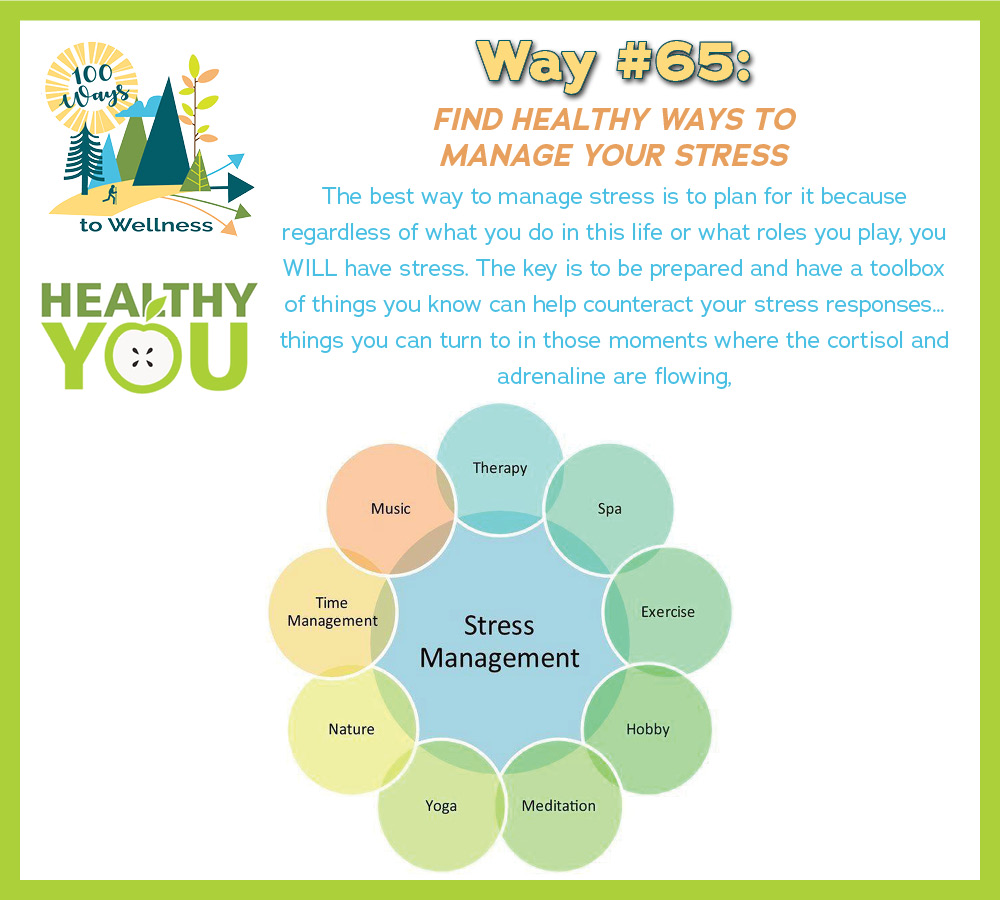 A study out of Louisiana State University found that as stress hormones like cortisol increase, so do ghrelin levels (ghrelin is the hormone that stimulates appetite). This hunger drives us to eat more and sometimes even binge.
We've all experienced this before, turning to food to cope with stressful situations in our lives. Further weight gain just adds more stress, which can lead to more overeating, and so the unhealthy spiral goes.
Furthermore, research has shown that stress can lead to a preference for "comfort foods" (tasty, high-fat, high-carb, and thus high-calorie dishes), which only aggravates the overeating problem.
What are your go-to de-stressors? Are they healthy or hurtful to you in the long run? If you have unhealthy ways of managing your stress, it's time to revisit your strategies and identify ones that help your overall health and wellness. Whatever healthy options you might find work for you, make sure that the tools you need to access them are ready to go at a moment's notice. If yoga helps you calm down in a stressful situation, make sure you have a yoga mat handy. If taking a walk helps you blow off steam, keep your walking shoes in the car so you can be ready. Plan ahead so that you have what you need to combat your stress when and wherever it rears its ugly head!