Cary & Pines Receive Gifts from Caribou Schools During Nurse's Week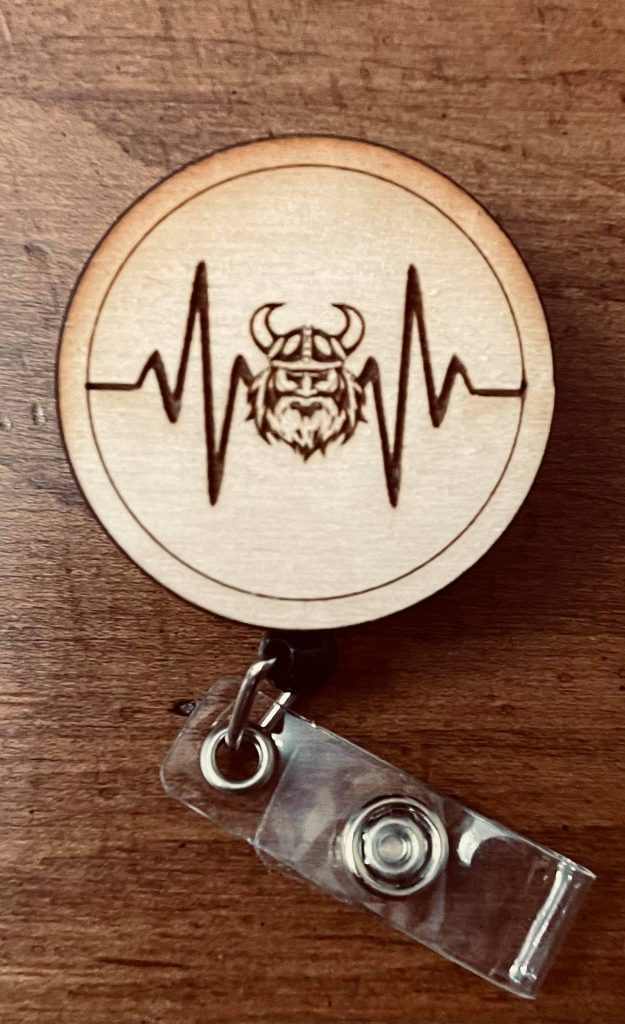 In celebration of National Nurse's Week (May 6-12), staff and students from RSU 39 decided to honor Cary Medical Center and Pines Health Services nurses with a gift. Using technology at the school, they designed an image featuring a Viking – in honor of the school's mascot – and added it to a badge clip for the nurses to use.
On May 10, Caribou High School Principal, Dr. Eric McGough, and Caribou Community School Principal, Leland Caron, stopped by the hospital to present the gifts to Cary & Pines CEO, Kris Doody, RN, and a few of the hospital's nursing staff.
"We are so thankful for the collaboration and partnership of our local healthcare providers throughout this pandemic. These badge clips are just a small token of our appreciation," shared Dr. McGough during the gift presentation.
"Your support has been essential in helping us navigate this time as we've worked together to keep our staff and students safe," added Mr. Caron.
To demonstrate how technology can be used in a myriad of industries and the important role that creative skills play in the workforce, visual arts teacher, Jessica Goodwin, and JMG instructor, Dr. Valerie Ann Waldemarson, used digital media and technology to develop and cut the wood pieces. They then worked collaboratively to assemble the badge holders. In addition to learning how technology could help students give back in their local community, the project emphasized the importance of having some technological skills under their belt, a prevalent theme in both the visual arts and JMG programs.
Receiving the gifts on behalf of the hospital in addition to Doody were Jen Plante, RN, Maternal-Child Primary Charge Nurse and Chelsey Szabo, RN, Outpatient Nurse Manager. The badge clips were distributed to nursing staff at both organizations in celebration of National Hospital Week, but more are being made for additional hospital and health center staff.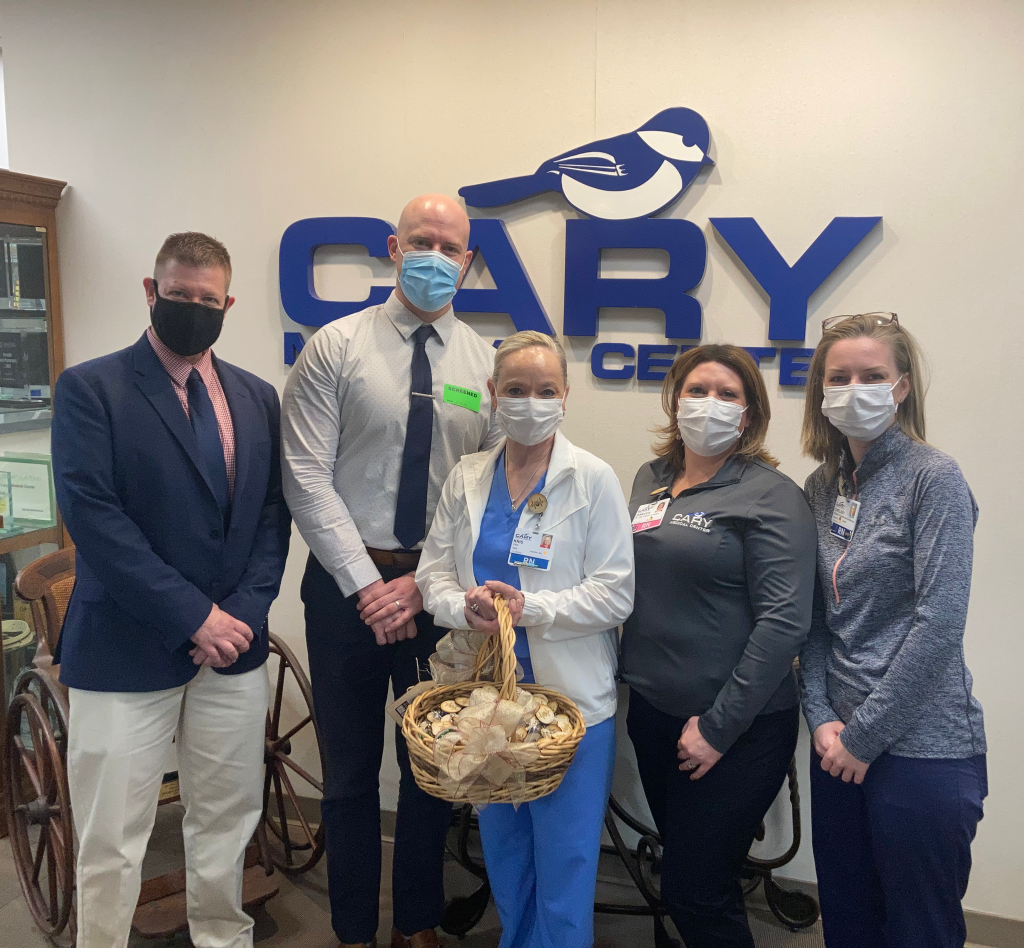 Left to Right – Leland Caron; Dr. Eric McGough; Kris Doody, RN; Jennifer Plante, RN; and Chelsey Szabo, RN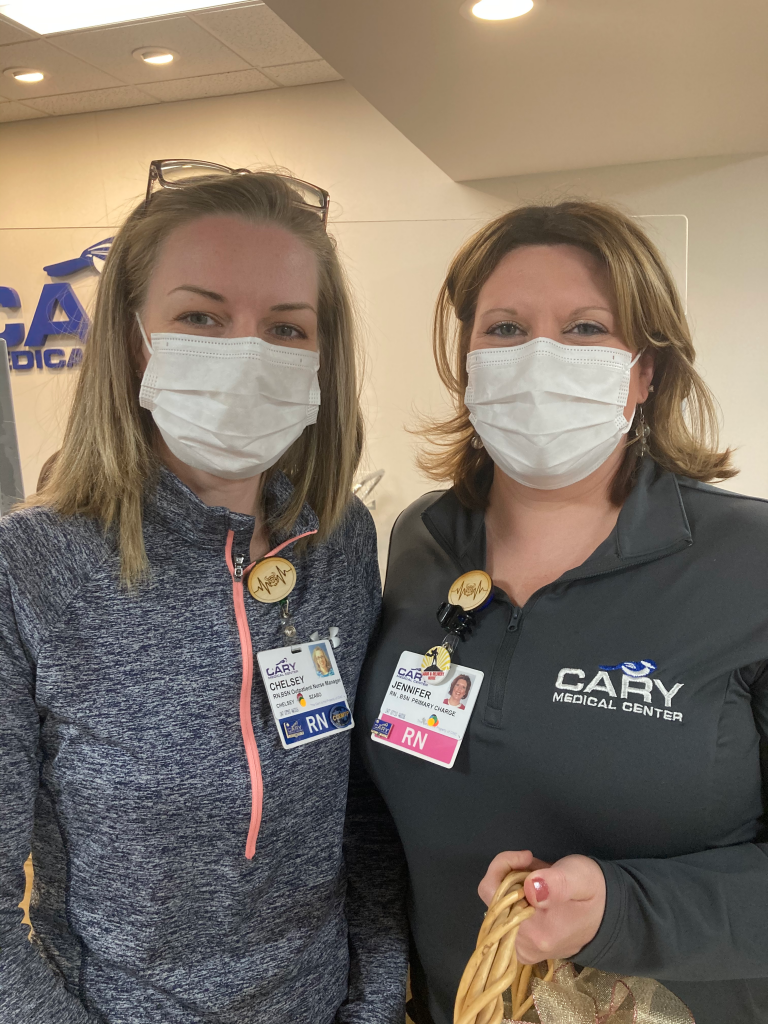 Chelsey Szabo, RN, (left) and Jennifer Plante, RN, (right) model their new badge clips made by RSU 39 staff and students