Dr. Bassett Earns Board Subspecialty Recertification in Surgery of the Hand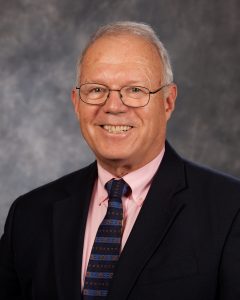 Orthopaedic surgeon Robert Bassett, MD, of Pines Health Services recently earned Subspecialty Recertification in Surgery of the Hand by the American Board of Orthopaedic Surgery (ABOS).  The Subspecialty Certificate is for Board-Certified orthopaedic surgeons who have demonstrated qualifications in surgery of the hand beyond those expected of other orthopaedic surgeons by virtue of additional training, a practice characterized by a volume of cases in surgery of the hand, or have made significant contributions to this field. Dr. Bassett passed a rigorous written examination.
Prior to earning Subspecialty Certification, Dr. Bassett received Board Certification. To achieve Board Certification from the ABOS, Dr. Bassett first successfully completed a five-year residency program in orthopaedic surgery which was accredited by the Accreditation Council for Graduate Medical Education and then passed the rigorous ABOS Part I Examination, a comprehensive computer-based examination encompassing all facets of the field of orthopaedic surgery.
Two years later, Dr. Bassett's clinical competence was evaluated through a credentialing process and the ABOS Part II Oral Examination. Specific skills that were evaluated during that examination include data gathering and interpretive skills, diagnostic skills, treatment expertise, technical skills, patient outcomes, and applied orthopaedic and medical knowledge.
After passing both the written and oral examinations, Dr. Bassett was considered Board Certified in Orthopaedic Surgery.
The American Board of Orthopaedic Surgery, Inc. was founded in 1934 as a private, voluntary, nonprofit, independent organization to serve the best interests of the public and the medical profession. These interests are achieved through the ABOS by establishing standards for the education of orthopaedic surgeons. These standards are evaluated by the ABOS through examinations and practice evaluations.
"We are extremely grateful at Pines to have Dr. Bassett and a dedicated Orthopedics, Sports Medicine and Podiatry team who are continually advancing their education, resulting in providing the absolute best service and care to our patients." said Lisa Caron, Chief Operating Officer at Pines.