Dr. Dimas Earns Board Certification in Medical Oncology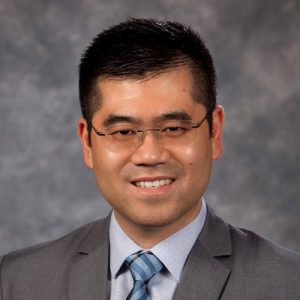 Dr. Dimas Yusuf, medical oncologist with the team at the Jefferson Cary Cancer Center has been certified as a specialist in medical oncology from the American Board of Internal Medicine (ABIM) and the Royal College of Physicians and Surgeons of Canada (RCPSC).
Board certification from the American Board of Internal Medicine and the Royal College—two organizations that reflect the highest standard in internal medicine and its subspecialties in the United States and Canada respectively—provides further credence that a physician has the clinical judgment, skills and attitudes that are essential in the provision of excellent, safe, and evidence-based patient care. Fewer than 10% of all practicing medical oncologists in the United States have achieved certification from both ABIM and the Royal College.
Board certification in the United States is voluntary and not all physicians who practice in Maine necessarily have board certification. It requires successful completion of an accredited, multi-year residency program in addition to rigorous final examinations that collective test a physician's ability to diagnose and treat patients with a broad range of conditions as well as the physician's personal attitudes and appreciation of medical ethics. To maintain certification, physicians must participate in ongoing activities that further enhance and confirm their knowledge of the latest developments in evidence-based medicine, high-value care, and important changes in practice that affects their area of specialty. Internists and subspecialists who earn and maintain board certification from ABIM differentiate themselves every day through their specialized knowledge and commitment to continual learning in service of their patients.
"Dr. Dimas Yusuf, alongside Dr. Allan Espinosa, are truly building a model for rural cancer care, one which emphasizes compassionate, timely, and high-quality cancer care. Together, they bring the very best and latest advances in treatment to patient's right here in Aroostook County", said Lisa Caron, Chief Operating Officer at Pines. We are so proud of Dr. Dimas Yusuf, as these certifications demonstrate his knowledge and skills in medical oncology which are essential for high quality patient care," said Caron.