October 12: Family Eye Care & Mavor Optical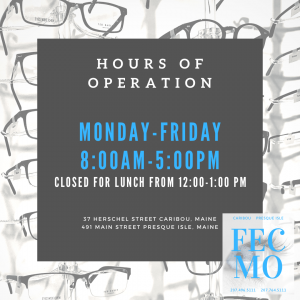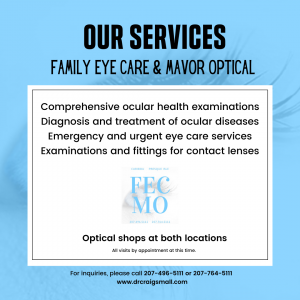 Family Eye Care & Mavor Optical – with locations in Caribou and Presque Isle – are ready to help with all of your optical health and wellness needs. They are going above and beyond to take the necessary precautions ensuring your safety as you visit their office for your appointment. Call today for more information or to discuss appointment availability!
(click the images to enlarge)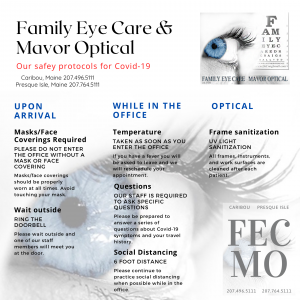 Dr. Paige Small
shares how you can be prepared for your upcoming eye exam appointment in this video.
Be sure to visit their website at www.drcraigsmall.com as well as LIKE and FOLLOW Family Eye Care & Mavor Optical on Facebook and Instagram to learn more about their services, how to connect AND to see all of the fantastic eyewear options available through their locations!