Did you know that

Cary Medical Center

has a Community Sharps Disposal Program available to our communities for free? It is so important that people who use medical sharps safely dispose of them. Here's why: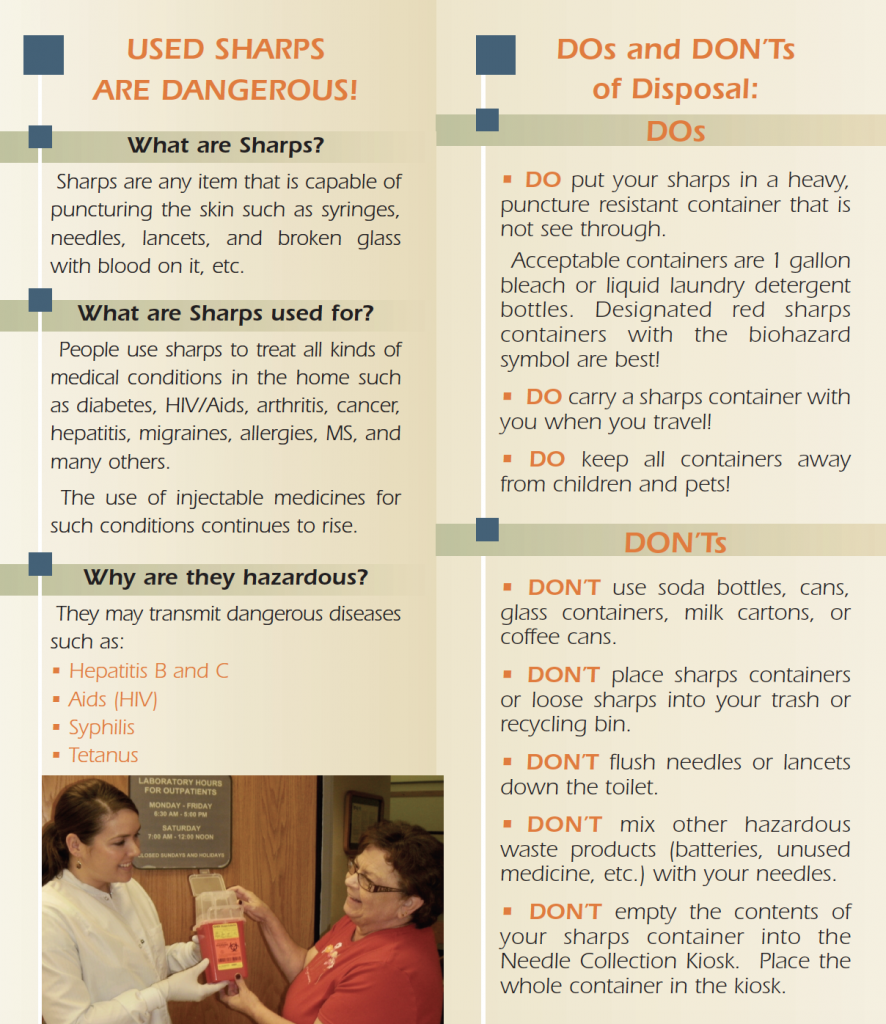 Personal sharps containers may be obtained (dependent on availability) from the following locations:
• All Pines Health Services Offices
• Cary Medical Center Diabetes Education Program
• Cary Medical Center Laboratory
• Caribou and Presque Isle Police Departments
Mail-back programs are available for individual use by sharps users. Refer to www.safeneedledisposal.org for options in your area.