October 31: PINES – Dental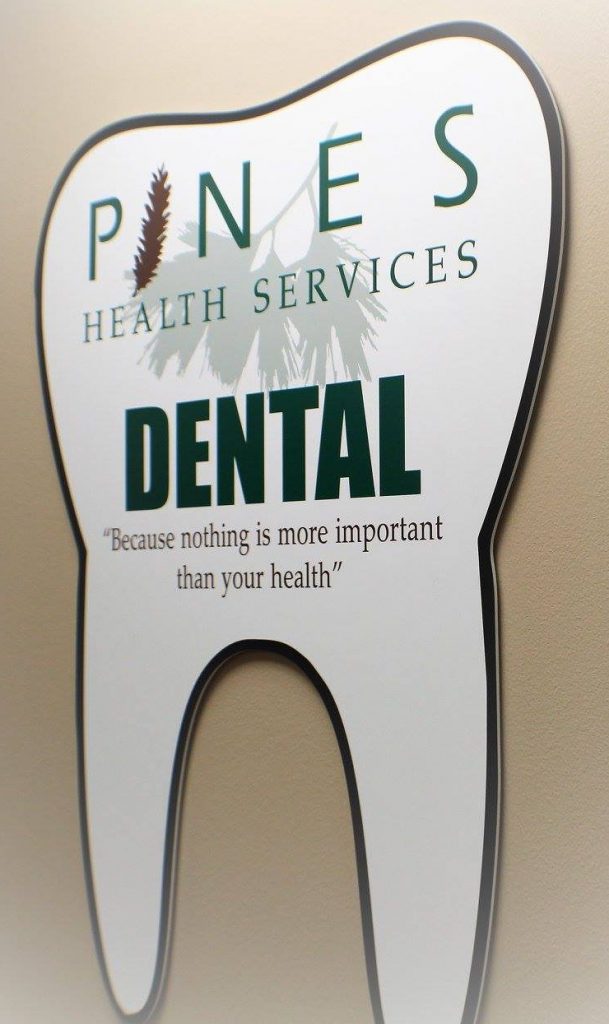 Preventing oral health problems – especially for children and pregnant women – is an important part of a person's overall health. Pines Health Services provides onsite Preventive Dental Care for both children and adults that include:
Prophylaxis (cleanings) for children and adults:
Regular dental cleanings and check-ups are essential for your overall oral health.
X-rays:
Pines Dental has digital x-ray units which reduces radiation exposure by as much as 80%! Dental x-rays are safe and necessary to diagnose problems that can't be seen with the naked eye. X-rays reveal cavities between the teeth or hidden by fillings, detect infections in the bone, abscesses, cysts, tumors and fractures. Dental x-rays also give your dental provider a 'base line,' allowing her or him to track changes in your oral health.
Dental Sealants:
Are thin plastic coatings that are applied to the grooves on the chewing surfaces of the back teeth (molars) to protect them from tooth decay. Most decay in children and teens occurs on these surfaces. Dental sealants protect the chewing surfaces from decay by blocking germs and food particles from staying in these grooves.
Fluoride application:
Fluoride treatments aid in the prevention of dental caries (cavities).
Oral Health Instruction: (OHI) is an important part of your dental visit. Your hygienist will show you the most effective way to care for your teeth and gums, ensuring that your smile lasts a lifetime!
Preventive dental care is essential to help everyone improve their health and keep a sparkling smile. To prevent childhood dental problems, it is important for parents to know their child's risk and to learn how to manage diet, hygiene and fluoride to minimize the risk of dental disease in the future.
Make an appointment with Pines Dental by calling (207) 498-1314, Monday through Friday: 7:30 am to 4:30pm.
__________________________________________________________________________________________________________
"Mask mouth" may be something that more people are experiencing now that wearing a mask is becoming a routine thing, but it's not new. Dr. David Levasseur, dentist with Pines Health Services, recently sat down for a community chat to shed some light on "mask mouth" and provide some suggestions in regard to the extra candy kids (and everyone else) will be consuming today for Halloween!
__________________________________________________________________________________________________
Let's face it – most kids don't look forward to Halloween for the sugar-free gum and dark chocolate. And that's ok. If kids are indulging in any kind of candy, ensure they drink plenty of water after eating the treat. Encourage them to swish the water around in the mouth to help dislodge particles that can get stuck and encourage the Mouth Monsters to latch onto tiny teeth.
And whatever you do, don't let your young ones go to bed before brushing and flossing if all sides of a tooth cannot be cleaned by brushing alone. It's a busy, exciting time, but as is the case with every other day of the year, kids should brush their teeth for at least 2 minutes, twice a day.