October 6: Pines Pediatrics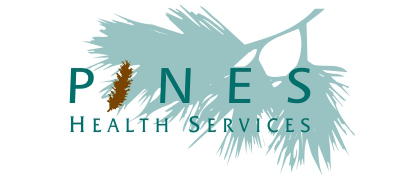 Pines Health Services' pediatric providers specialize in the health of infants, children, and adolescents. They typically provide primary care to patients from birth through teenager years. This care includes diagnosing and treating illnesses, routine physical exams, monitoring growth and development, and immunizations. Pediatric providers may also pursue sub-specialty training in areas such as pediatric cardiology, neonatology, pediatric oncology, or adolescent medicine.
Pines' Pediatricians see patients at the Pines Health Services Women's and Children's Health Center, a Federally Qualified Health Center, conveniently located on the Cary Medical Center Campus in Caribou.
Contact Pines Health Services to find a pediatric provider for your child by calling 207.498.6921 or visiting them on the web at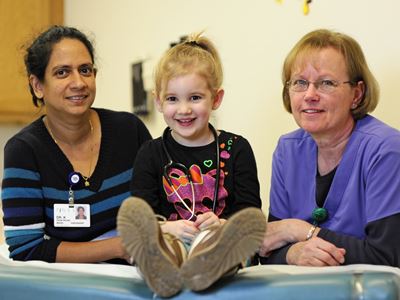 Dr. Kirunasiri (left) & Nurse Kristi (right) with Pines Patient
_____________________________________________________________________________________
Vaccines are supported by every major American medical society and government agency and are a routine part of pediatric care. Yet the growing number of vaccine preventable disease outbreaks suggests more must be done to support immunization and halt the spread of serious—and potentially deadly—diseases.
Why are vaccines so important? Vaccines save lives and protect against long-term health consequences. They reduce disability and suffering, contribute to longer life expectancy, and help lower health disparities. From 1994 to 2016, childhood immunizations prevented an estimated 281 million child illnesses, 855,000 child deaths, and nearly $1.65 trillion in health care costs. Every dollar invested in vaccination yields $3 in direct benefits and $10 in benefits when societal costs are included.
With schools in full swing, it's critical for parents and guardians to make sure their children are up to date on vaccines. That's why we want to help share accurate information on vaccines. With so much information—and sometimes incorrect information—available today, learning the facts before making health decisions is very important. We want to emphasize that it is always better to prevent a disease than to treat it after it occurs. Vaccination is a highly effective, safe and easy way to help keep your family healthy.