Health Fair Vendor Registration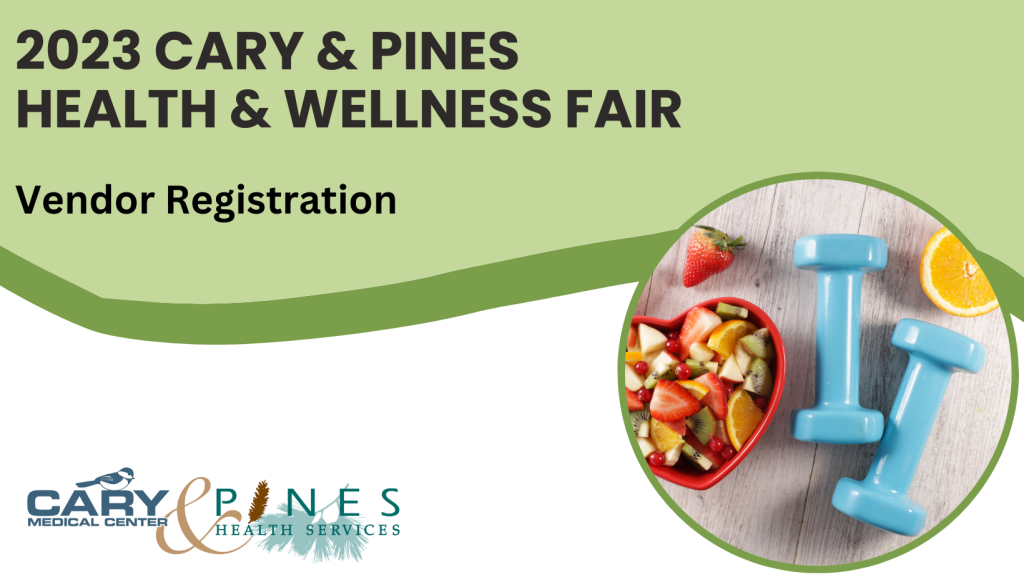 Cary Medical Center is hosting a health and wellness fair on September 30th and would like to invite you to have an educational display to showcase your program or business.
If you can attend, please fill out the form below
no later than September 22nd
.
Set up starts at 7:30 am and bagged lunches are provided for vendors.