WAY TO WELLNESS #100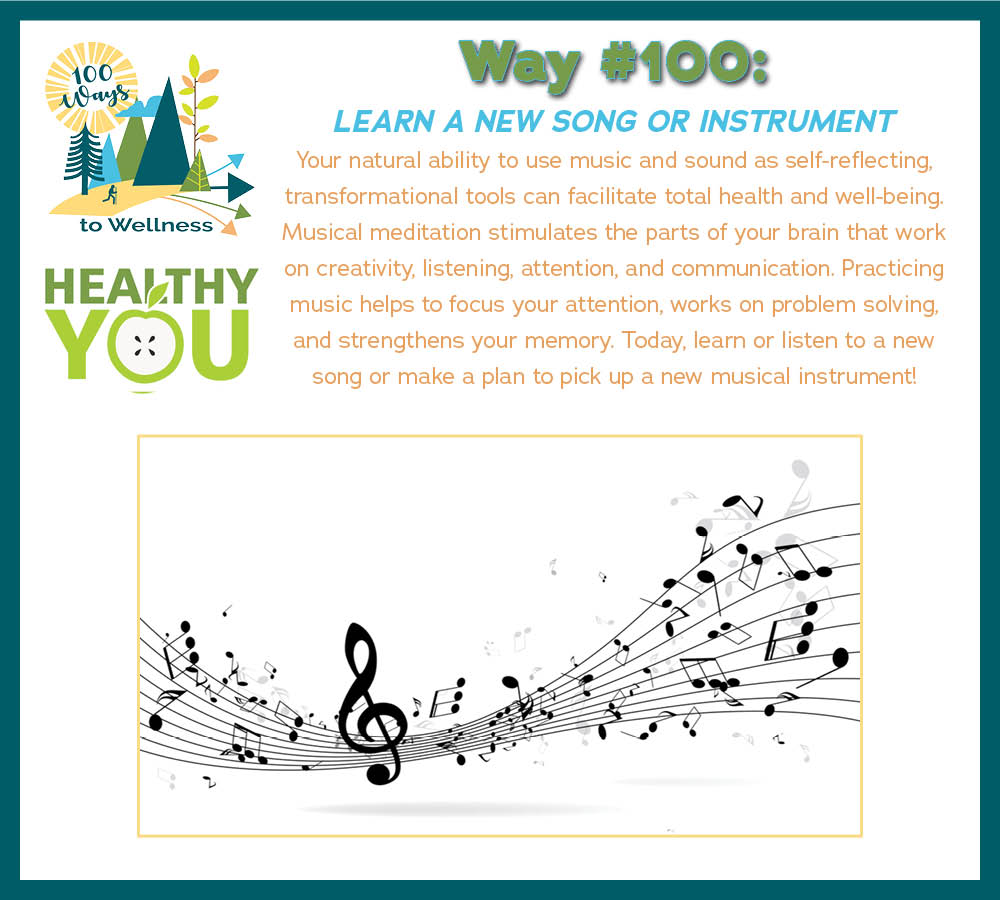 Music stimulates many areas of our brains and is a fantastic way to maintain intellectual wellness. It has a powerful impact on our minds. Playing a musical instrument can improve intellectual wellness by creating sounds, patterns, and emotions.
Since the voice is also a musical instrument, singing can also stimulate intellectual wellness. Singing increases listening skills as the voice blends with others or with musical accompaniment. It enhances breathing and increases lung capacity. Our intellect is challenged to memorize the words and feel the rhythm.