WAY TO WELLNESS #16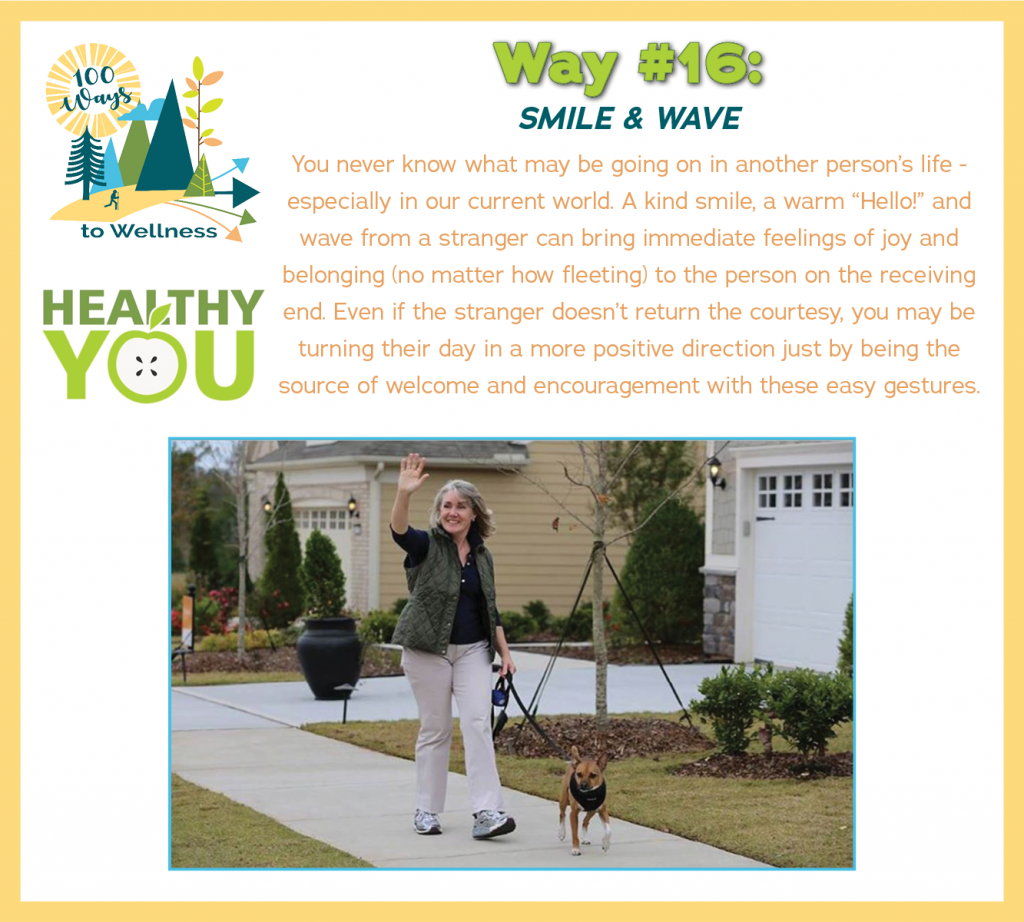 There's a powerful story that has been passed around and, while we aren't entirely sure where it originated or whether it is true, it is definitely thought-provoking and inspiring.
The anecdote varies, but its essence remains. The story goes something like this:
I noticed my friend would wave to people when we were out walking together.
I noticed my friend would wave and smile at people when we would drive places together.
My friend was always waving and smiling at strangers.
Most of the time the people gave her funny looks.
Much of the time they neither smiled nor waved in return.
I finally asked my friend why she did this and she responded, "I've read a lot written by people who've attempted suicide and weren't successful. These people consistently said if just one person had smiled or waved at them they would have felt *seen* and might not have tried to kill themselves. So I smile. And I wave."
This story may oversimplify depression and suicide but on mornings when we wake and wonder "What can I do for someone else today?" – the answer really can be as easy as "smile and wave." Whether the story is true or not, it highlights the lack of connection many feel and underscores how feeling "seen" (no matter how briefly) may make all the difference in a person's life.