WAY TO WELLNESS #20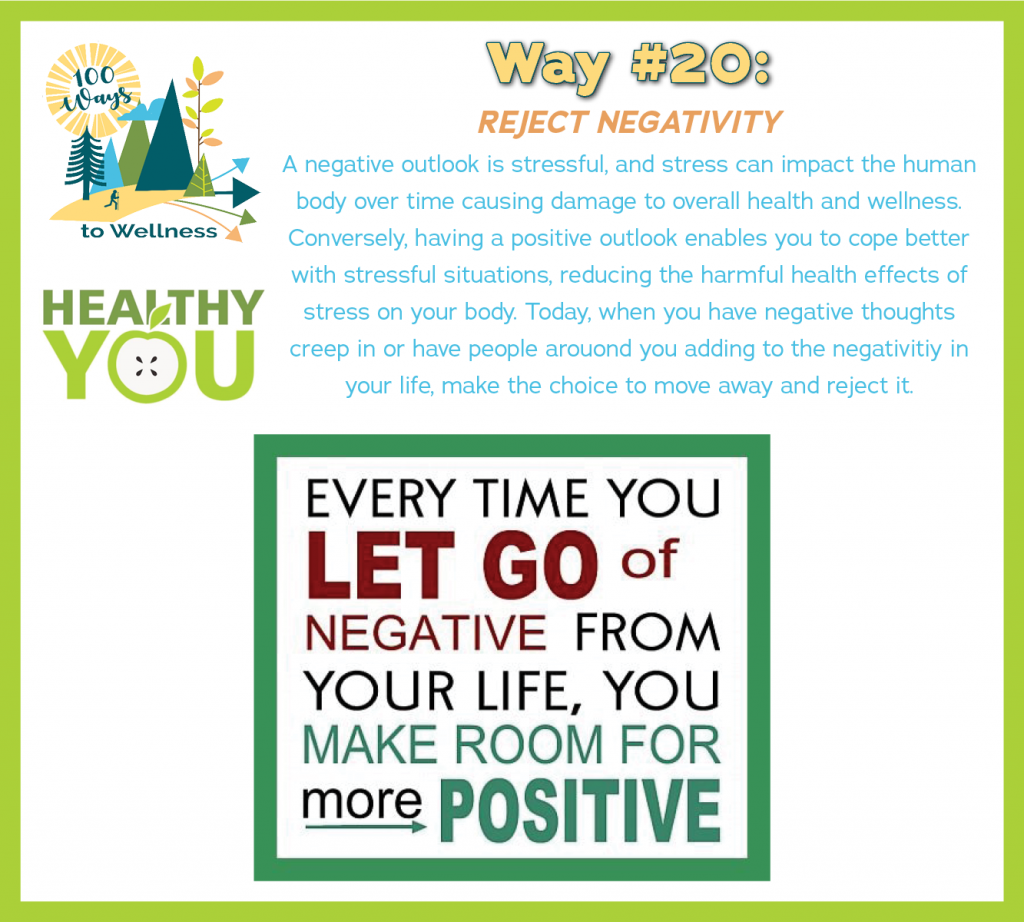 The effects of stress caused by negativity include poor sleep, high blood pressure, heart disease, poor digestion, stomach aches, headaches, and a compromised immune system.
Stress, anger, negativity, and fear all engage the amygdala producing a fight-or-flight response and when the nervous system is in "fight-or-flight," the body's self-repair mechanisms don't function properly and the body is predisposed to illness.
In essence, a negative approach to the world around you can make you more susceptible to the harmful viruses and bacteria you encounter.
New scientific studies indicate that negativity's impact on our stress response can actually decrease our lifespan by shortening our telomeres (the "end caps" of our DNA strands, which play a big role in aging).