WAY TO WELLNESS #25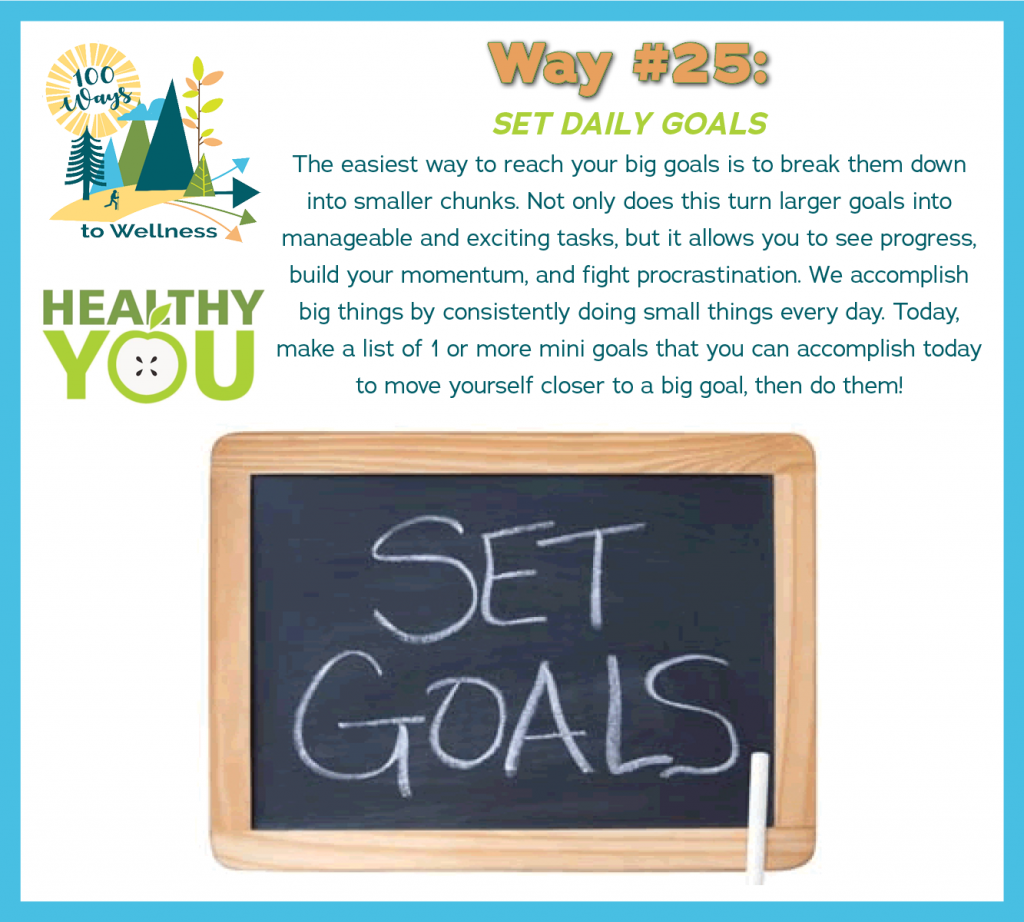 By breaking major goals into smaller bite-sized daily goals, you know the concrete steps you need to take every day rather than feeling overwhelmed by the huge goal.
Each day is made up of several of these small tasks. So whether that's practicing a skill, completing part of a larger project, or hitting a daily quota at the office, with the right daily goals, you're building momentum and getting closer to reaching your larger goals every single day.
Daily goals force us to think in terms of concrete action steps, rather than just lofty goals. For example, committing to write every day, even if it's just a page or a paragraph or two, is better than just having a big goal to write a novel. The basic idea is to get you moving toward your goal on a daily basis.
There is a limit to the number of daily goals you can realistically accomplish. That's a good thing because it forces us to decide what really matters. Clear out the clutter and isolate what it is you really want to accomplish. The longer your list, the less likely you'll accomplish any of them.
Daily goals must be limited in time. We can't have three daily goals that each take several hours. It's not realistic. Mini-goals are powerful when repeated daily, though. They can be related to your finances, health, relationships, or any area of your life. Because mini-goals are achievable, you increase the likelihood of accomplishing them and making progress toward larger goals.
Need help keeping track of your short list of daily goals? Download and print a free checklist template here: organized31.com/wp-content/uploads/2017/12/Daily-To-Do-Checklist.pdf