WAY TO WELLNESS #30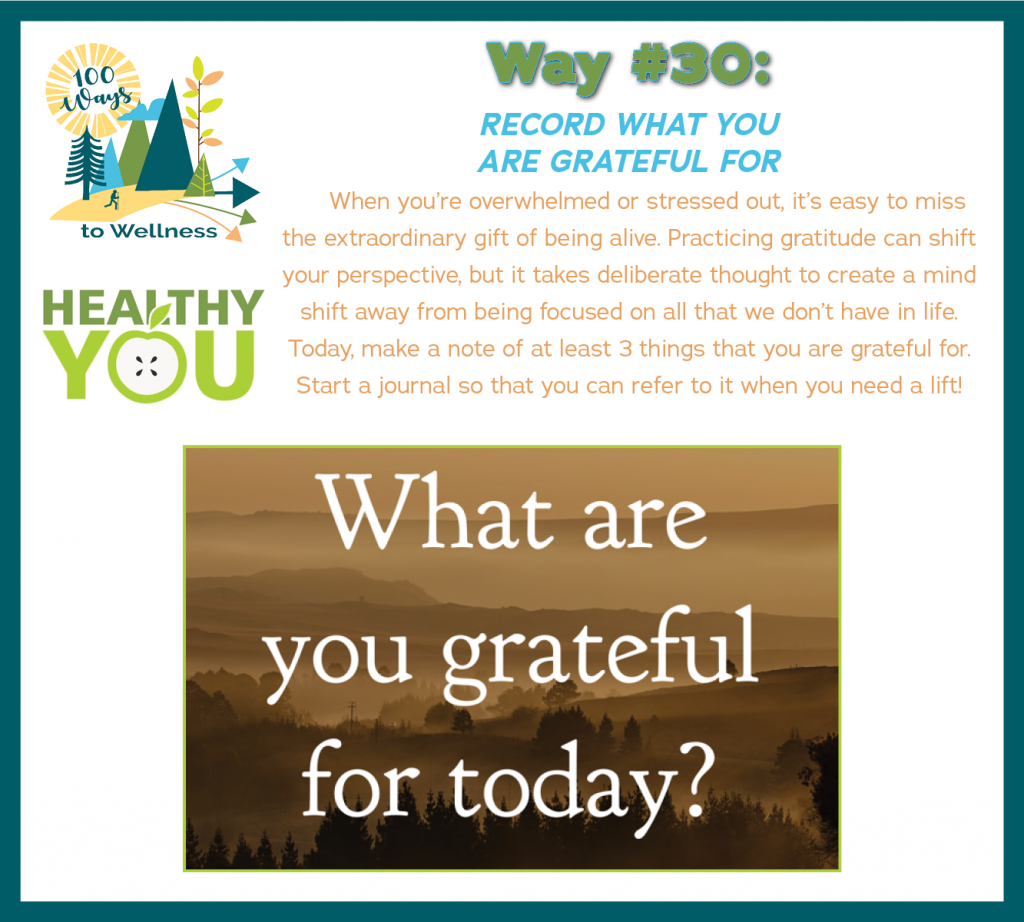 Many studies show that practicing gratitude provides us with a sense of overall well-being. It can also reduce depression and anxiety, lower our risk of disease, and flood the brain with feel-good chemicals like serotonin.
In the midst of our chaotic lives, a daily gratitude practice can help us maintain a steady sense of calm and happiness.
The benefits of a gratitude practice will extend far beyond your health. It will enhance the quality of your life experiences as your ability to be aware of and engaged with what is real and true in each person you encounter and in each moment you live expands to both difficult times and in happy ones.