WAY TO WELLNESS #43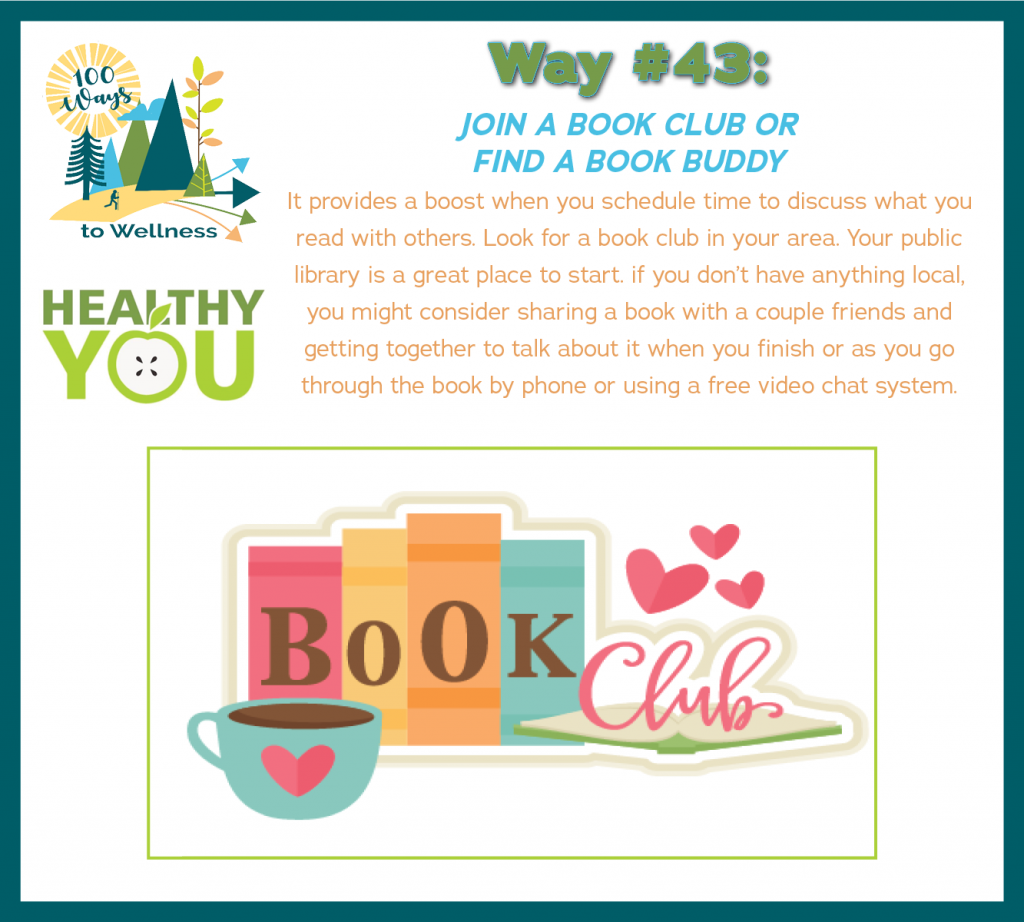 Aside from the joys of reading to learn something new, there are neurological and mental benefits of reading, too. Studies show stress reduction, mental stimulation, memory improvement, and improved focus are just a few of the immediate benefits. It turns out there are several benefits to reading in addition to de-stressing:
Increases lifespan

Increases memory

Diminishes risk of Alzheimer's

Reduces illness ~ 

physical & mental

Reduces stress & anxiety

Enhances sleep quality

Enhances creativity

Improves problem solving

Improves analytical, writing, & conversational skills

Expands vocabulary

Increases learning and knowledge of the world, people, or particular subject matter

Increases your perceptiveness when reading people & situations

Increases your empathy

Low cost
So what are you waiting for? Find a book and connect with someone over a mutual reading endeavor!