WAY TO WELLNESS #44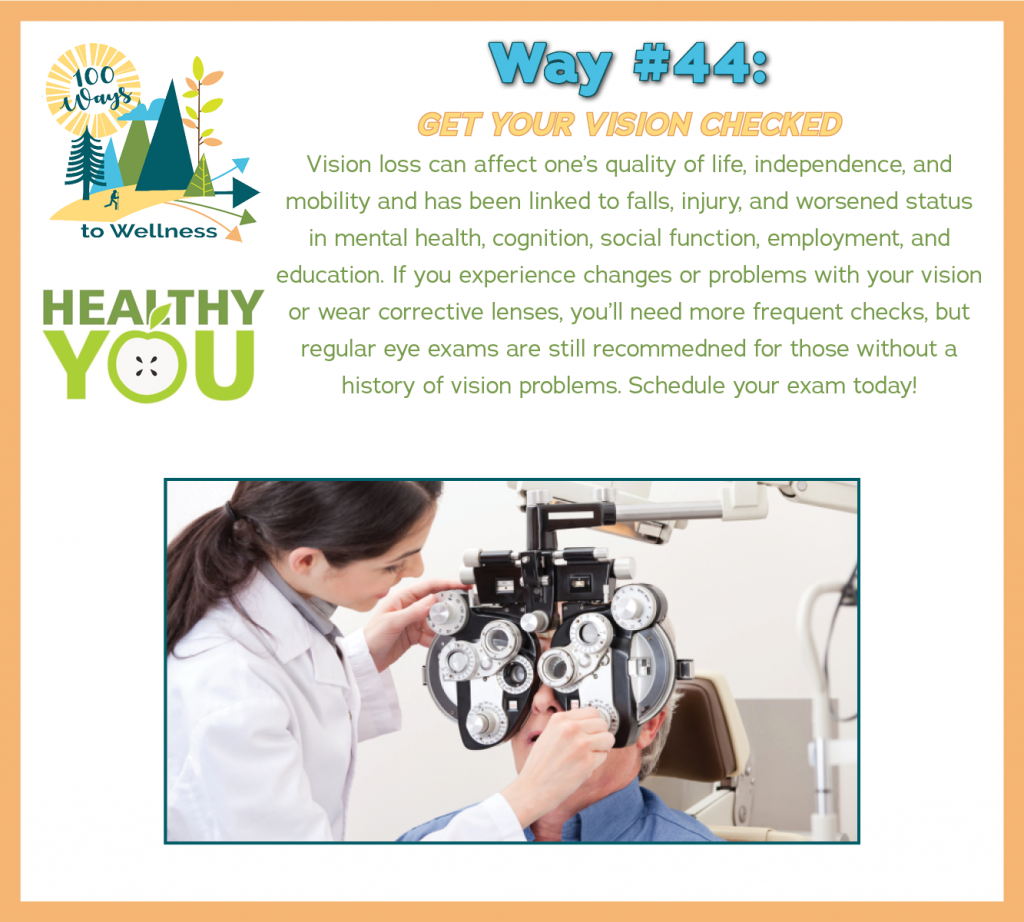 Vision loss has a significant impact on the lives of those who experience it as well as on their families, their friends, and society. The complete loss or the deterioration of a person's eyesight can feel frightening and overwhelming, leaving those affected to worry about their ability to maintain their independence, pay for needed medical care, retain employment, and provide for themselves and their families. The health consequences associated with vision loss extend well beyond the eye and visual system. Our vision truly plays a significant role in our health, vocation, and social well-being and should not be something that we take for granted or neglect. 
If you experience changes or problems with your vision or already wear corrective lenses, you'll need to see your provider more regularly, but for those without a history of vision problems, doctors recommend getting regular eye exams based on your age:
Ages 20 to 39: Every 5 years

Ages 40 to 54: Every 2 to 4 years

Ages 55 to 64: Every 1 to 3 years

Ages 65 and up: Every 1 to 2 years
You'll also want to have your eyes checked more often if you have a family history of eye disease, or have a chronic condition that puts you at risk for eye disease, like diabetes.
For kids under age 3, a pediatrician can look for common childhood problems like a lazy eye or crossed eyes. It's a good idea to have your kids' eyes checked before entering first grade. After that, if your family doesn't have a history of vision problems, eye exams every one to two years should be enough.