WAY TO WELLNESS #53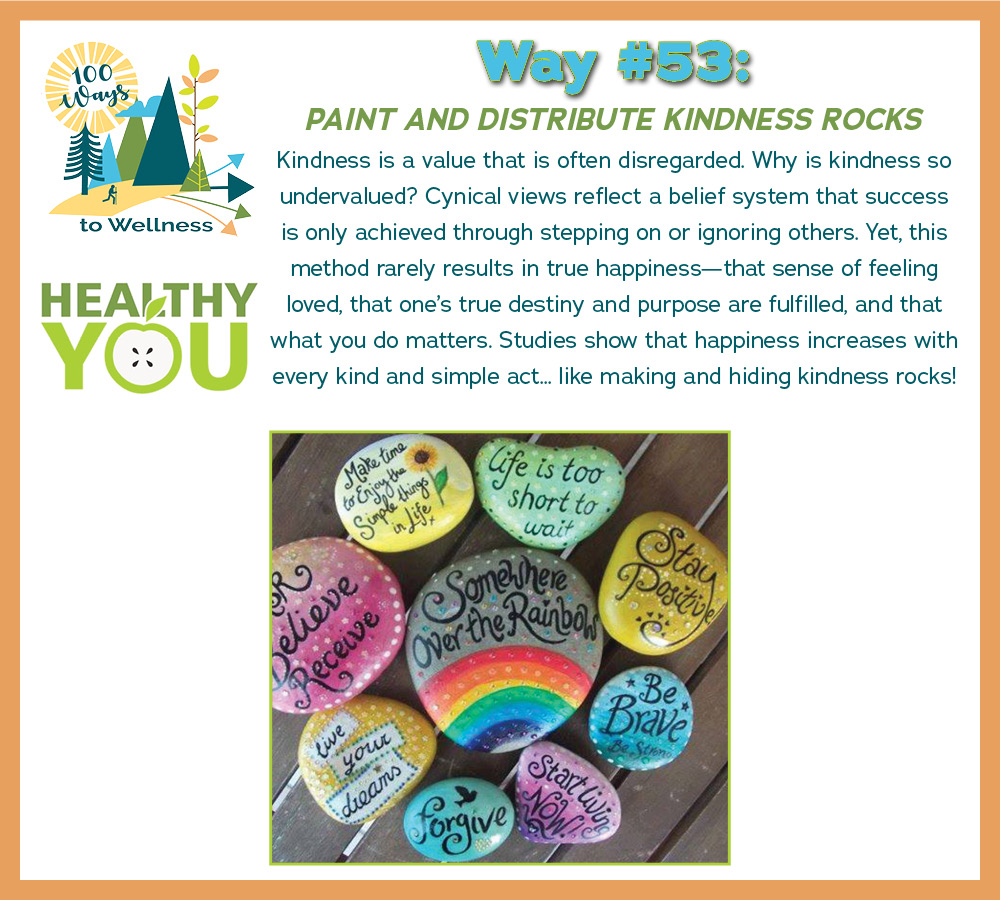 WAY TO WELLNESS #53
Kindness is linked inextricably to happiness and contentment—at both the psychological and spiritual level. Kindness rocks are a simple, low cost way to spread a little joy and kindness in the world. 
Here's how to do it:
Think of something positive to say.

Find a rock.

Clean and dry the rock.

Put your message on the rock using acrylic paints, paint pens, Modge-Podged cloth or paper, or any other means that you know of. You can find a variety of methods by doing an online search.

Use a clear sealant for extra protection if desired.

Secretly place the rock somewhere that it will bring a smile to someone in the world!
Simple and fun! You might even be able to find a local Kindness Rock Facebook group to follow the journey of your rock or to get some fun new ideas!