WAY TO WELLNESS #61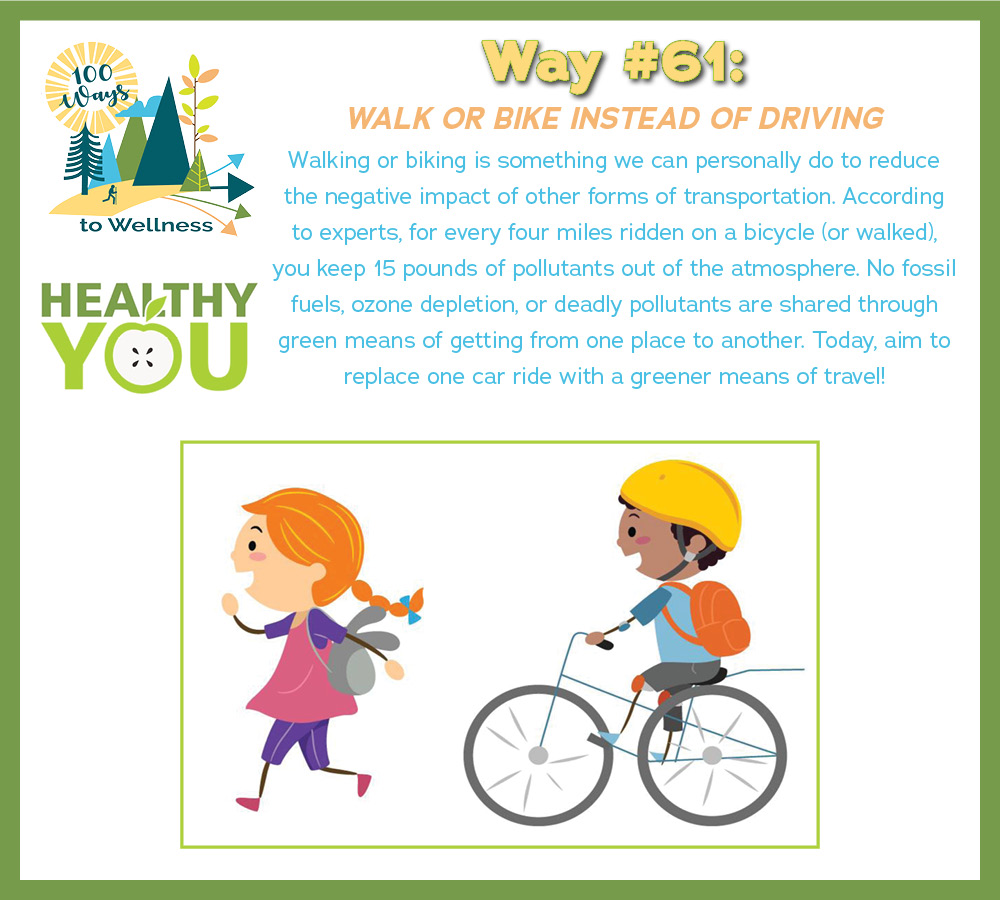 WAY TO WELLNESS #61
Summer is here and that means it is the perfect time to look for opportunities to replace car travel with more "green" options like biking or walking whenever possible. If you live too far from places you need to go or have physical limitations, look for ways to be more green to our environment by car-pooling whenever possible or reducing the number of trips made by consolidating errands and strategizing the shortest, most efficient route. Tell us how you can be more green when it comes to your transportation in the comments and consider the following benefits that you might not have considered before: 
It's efficient: Get where you need to go while getting a boost of physical activity – it's a 2 for 1 deal!

It's healthful: Walking and biking provide excellent cardiovascular exercise for health benefits including weight loss, muscle tone development, as well as lowering your blood pressure and stress levels and reducing your risk of heart attack, hypertension, osteoporosis, and type II diabetes.

It's economical: Consider the gas, tolls, parking, and upkeep on a car or the monthly bus or train pass you are currently paying versus the cost of walking or biking to work.

It's rewarding: Besides the psychological benefits of feeling better about yourself, walking or biking to also offers very clear mental benefits — from adrenaline and endorphins — that boost your mood and provide you with a sense of well-being. Because it's often a solitary experience, walking or biking also provides opportunities for deep thoughts that tap into your creative side, leading to new ideas and ways to solve problems.