WAY TO WELLNESS #63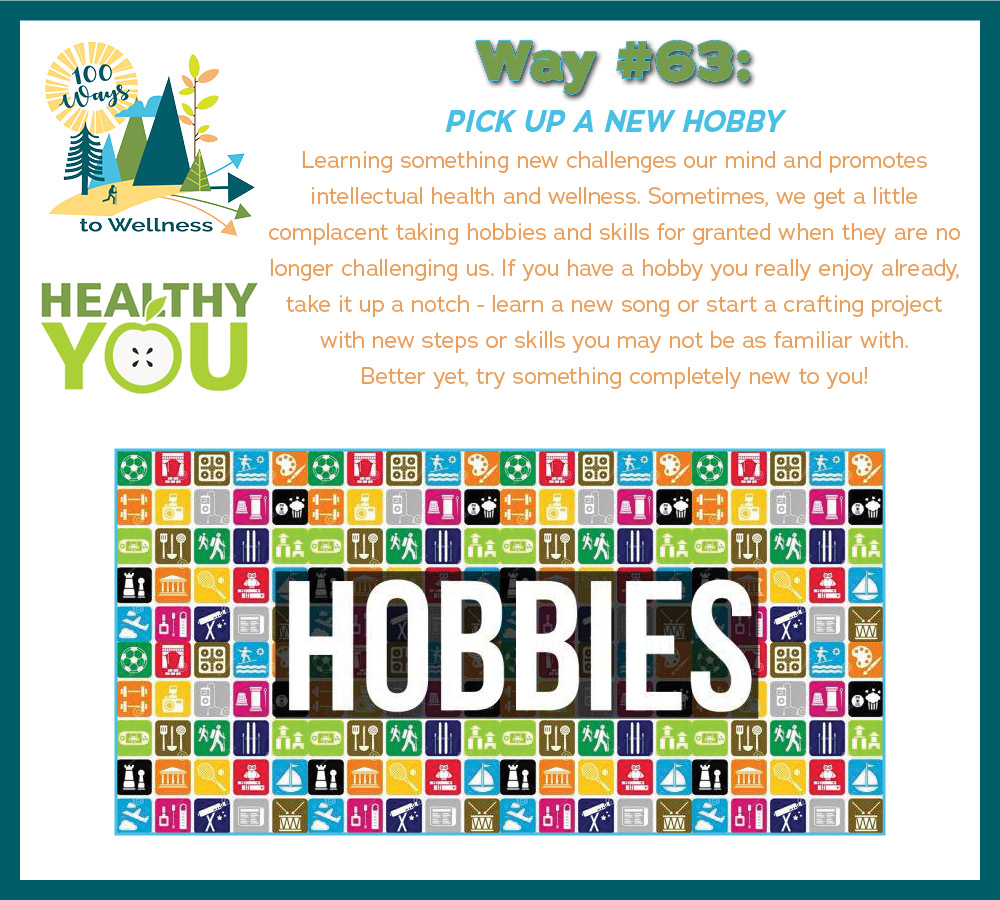 WAY TO WELLNESS #63
Do you have a cool hobby that you commit regular time to? You may think you're too busy for a leisure activity or that it's indulgent to spend your time in a way that isn't considered "productive". However, having a hobby isn't just for fun and enjoyment. There are many benefits to trying unique hobbies that can improve your life and career.
Good hobbies can help you:
Relieve stress.

Build your self-confidence.

Become a more interesting person.

Find a new passion.

Hone your skills.

Create new social connections.

Bring in additional income.