WAY TO WELLNESS #66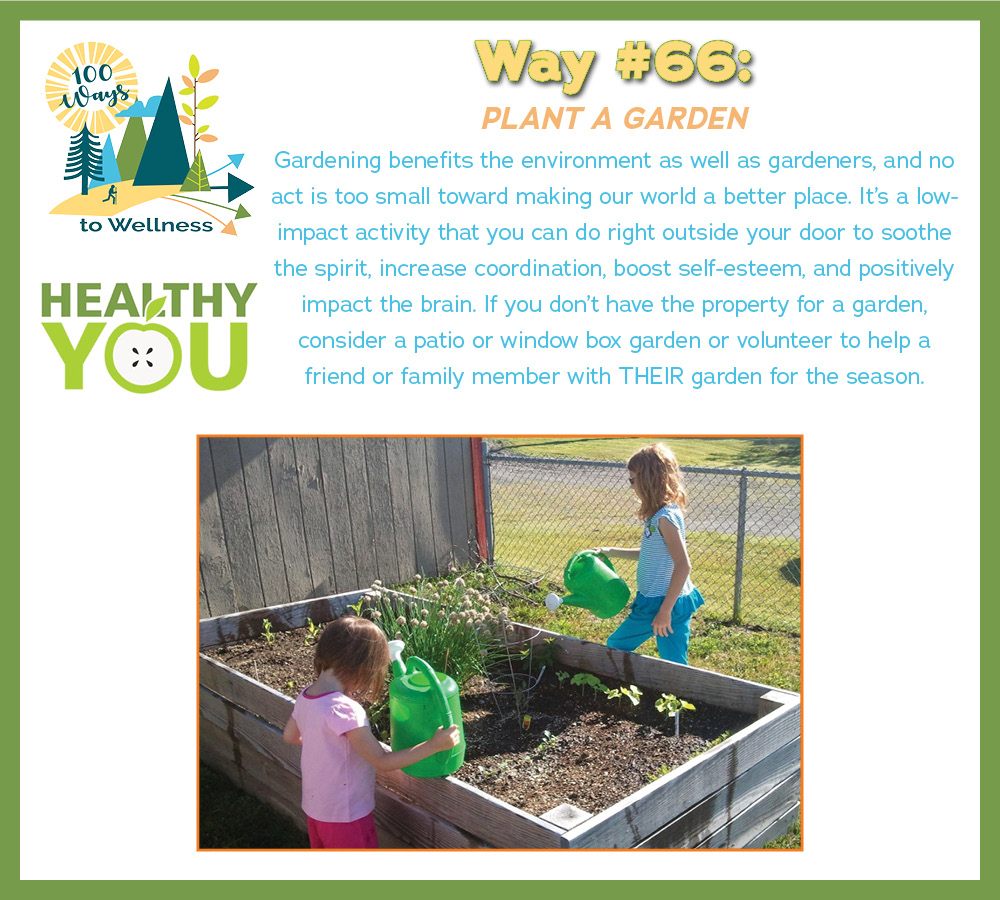 There are many ways we can get our "hands dirty" with this action step!  Here are just a few of the health and wellness benefits of gardening for the gardener:
It relieves stress. Gardening can lower cortisol levels that cause stress and increase blood pressure. It also increases serotonin, which helps people feel happy.

Friendly bacteria in the soil can boost immunity. It may particularly help against asthma.

Planting provides great exercise. It is low-impact and can be comfortable work with the right padding or protective gear, but it takes energy, and the weather can make it more challenging.

It involves hand-eye coordination and sensory intake. Both of these factors can positively affect cognition.

For some, gardening is the best reason to head outside and enjoy the sunshine and the environment (just remember to use proper sun protection).
Gardening also benefits the environment in the following ways:
It can help with pollution. 

Large-scale harvesting and transportation of fruits and vegetables typically contributes to pollution. It may seem like a small step, but gardening at one's home or in the community influences the big picture by reducing the demand for mass-farming operations and in turn, the pollution resulting from them.

It can reduce the size of landfills. 

This is possible when people compost garden waste rather than sending everything to the landfill when it's gone bad.

Plants in the garden take in CO2 and release oxygen. 

This helps improve air quality.

It helps local insect and animal habitats. 

Many of them play an important role in our environment, like bees pollinating.

Plants and mulch can hold soil in place and reduce erosion

, and keep sediment out of waterways, drains, and roads.