WAY TO WELLNESS #72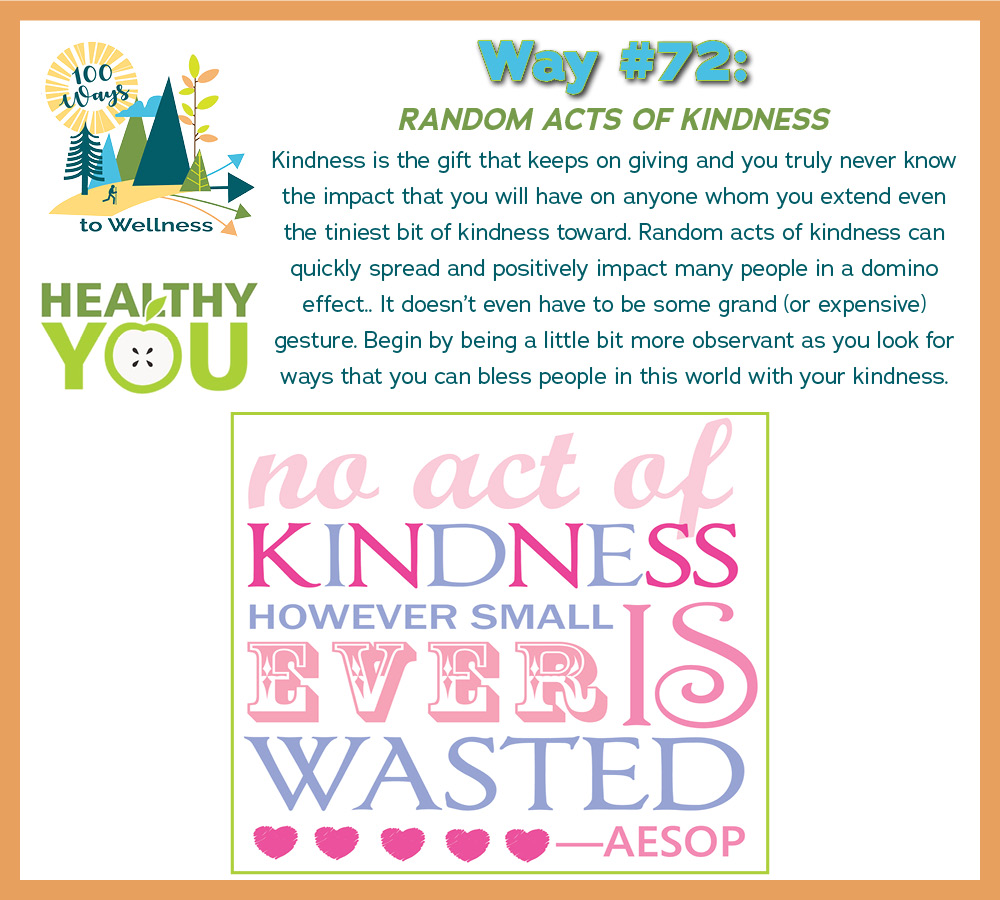 Here are just a few of the known benefits of being kind.
1) Kindness Makes us Happier
When we do something kind for someone else, we feel good.
2) Kindness Is Good for the Heart
Acts of kindness are often accompanied by emotional warmth. Emotional warmth produces the hormone, oxytocin in the brain and throughout the body.
3) Kindness Slows Aging
The oxytocin that we produce through emotional warmth reduces levels of free radicals and inflammation in the cardiovascular system – two known culprits that speed up the aging process.
4) Kindness Improves Relationships
Kindness reduces the emotional distance between two people and so we feel more 'bonded'.
5) Kindness is Contagious
When we're kind, we inspire others to be kind and studies show that it actually creates a ripple effect that spreads outwards.
The short video found at this link gives a condensed view of how easily kind feelings can be passed on through random acts of kindness. LINK: https://youtu.be/-HxCIRI8xbM 
Need some more ideas? Visit : randomactsofkindness.org