WAY TO WELLNESS #80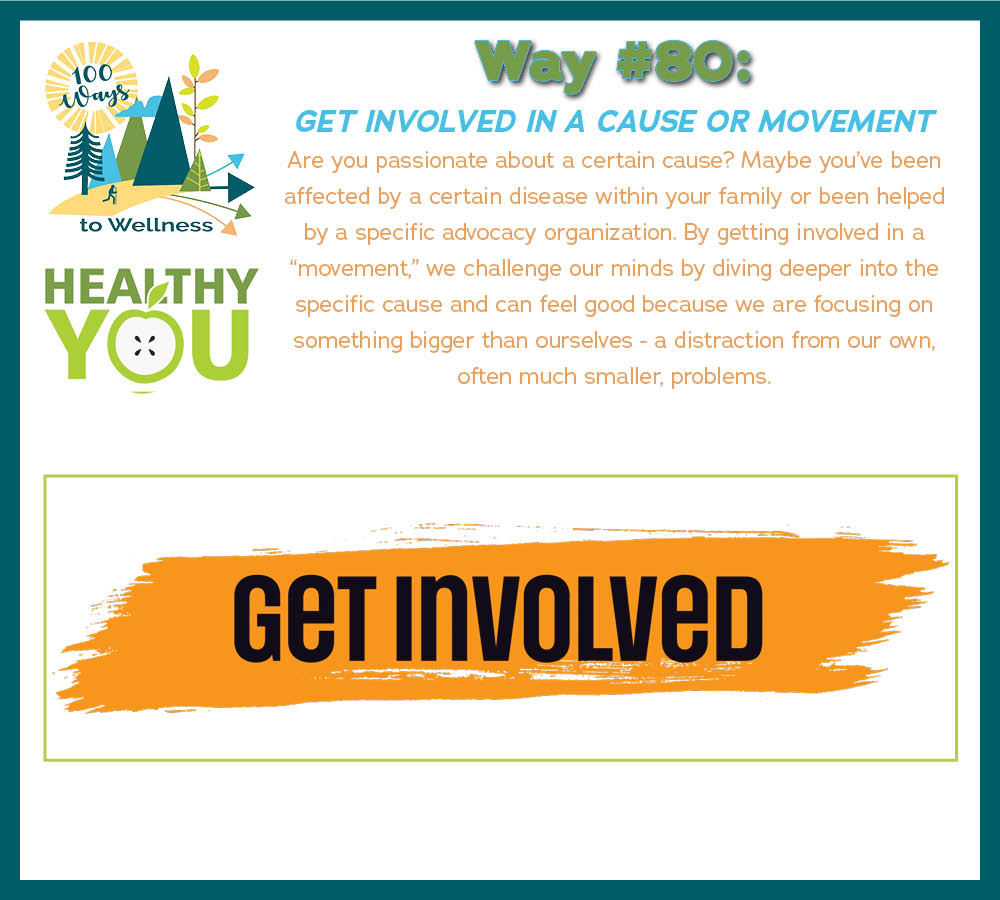 Today, we challenge you to look for an organization that is aligned with something meaningful to you. Whether it is disease-specific or civic-minded, there are people everywhere who don't have the ability to fight for action to benefit the causes affecting them – be it poverty, animal cruelty, cancer or anything in between. You can be a part of the larger voice for those who have none. Even if you are only one person, you can begin by changing the conversation and drawing attention to the causes that are most important to you.
Is there something you can do to become more involved in that cause? Is there a civic group that you feel complements your life's purpose and mission with their work? Maybe you already volunteer with the American Cancer Society or you are a member of your local Rotary Club. Are you serving in a way that is really meaningful to you? Do you need to re-assess your commitment or research ways to get involved with your existing affiliate organizations in a way that is more aligned with your passions? Look for additional opportunities within your cause communities for you to give back.
You might also find a community of support and encouragement with others who are equally as passionate about the same topic. All of these things can lead to an improvement in our overall wellness.