WAY TO WELLNESS #81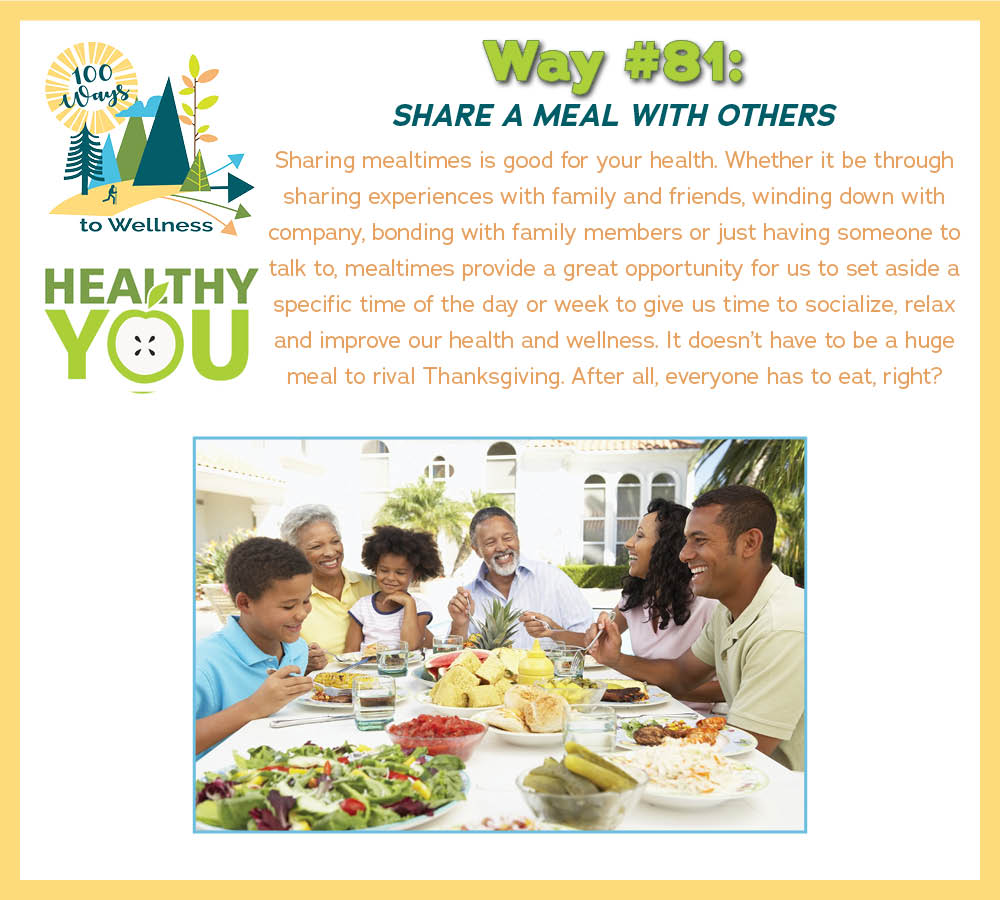 Regular shared mealtimes provide a sense of rhythm and regularity in lives. They can evoke deep feelings of contentment and security because people need structure and routine. Mealtimes offer people the opportunity to stop, be still, reflect on their day and days ahead, and listen to and interact with others. Mealtimes are also a grounding opportunity, a time when anxieties can be expressed and you can be listened to. All of this creates and fosters social connections with others.
Sharing meals helps to develop social skills. Children especially learn from behavior modelled by parents, older siblings and guests.
Regular mealtimes provide rhythm and make us stop and focus on eating while sitting upright in chairs (as opposed to in the car, on the go or in front of the TV) which improves digestion. The act of talking and listening also slows down the eating process.
Try to find creative ways to safely gather over a meal with others… maybe you gather and share a picnic or barbeque al fresco (outside), maybe you ZOOM or FaceTime together while eating meals in different locations. Be sure to follow your local guidelines for gathering safely.