WAY TO WELLNESS #84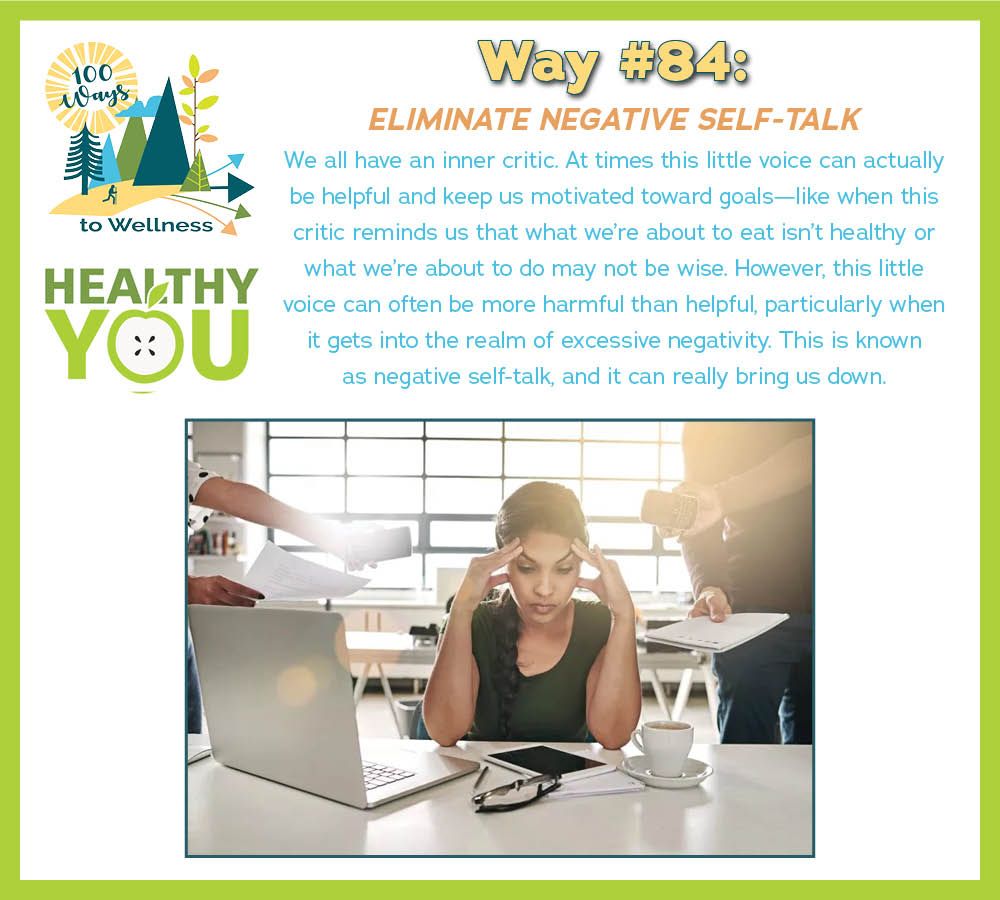 Negative self-talk is something that most of us experience from time to time, and it comes in many forms. It also creates significant stress, not only to us but to those around us if we're not careful.  Here are a few of the negative consequences of negative self-talk:
Limited thinking. You tell yourself you can't do something, and the more you hear it, the more you believe it.

Perfectionism. You begin to really believe that "great" isn't as good as "perfect," and that perfection is actually attainable. 

Feelings of depression. Some research has shown that negative self-talk can lead to an exacerbation of feelings of depression. If left unchecked, this could be quite damaging.

Relationship challenges. Whether the constant self-criticism makes you seem needy and insecure or you turn your negative self-talk into more general negative habits that bother others, a lack of communication and even a "playful" amount of criticism can take a toll
Finding healthy ways to speak to ourselves is important and it all begins in our mind. Check out the short video below for some tips on how to begin re-writing the negative scripts that exist in your brain and look for ways to replace them with more positive messaging whenever possible.