WAY TO WELLNESS #9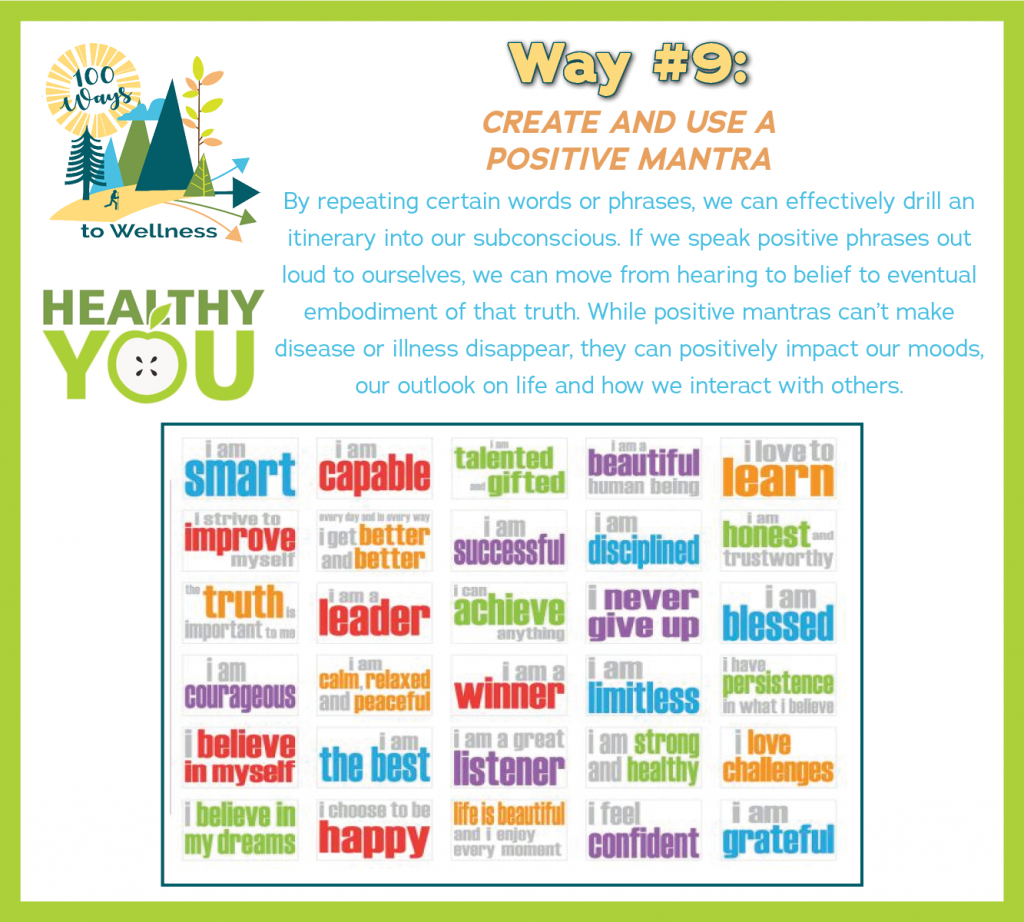 Overall, it can impact our health and wellness in a positive way when we choose to focus and reframe our thinking with positive mantras like those in the image above. Today, we challenge you to adopt and implement a positive mantra.
YOU CAN DO IT! <~~~~ a very simple mantra
Follow these simple steps to get started:
Begin by Identifying something that is worrying you. For example:

I am overwhelmed with all I have to do.

Create a sentence that is what you want in your life:

I can prioritize things and do what needs to be done.

Begin saying your mantra out loud at least once a day as you reflect on the words. Focus on allowing your mind to believe the words as truth for your life.